Video Marketing Trends for 2018
Over the past few years, video has become essential to any successful content marketing strategy, which is why it's important to pay attention to video marketing trends in 2018. The reasoning behind video's importance? Video is easier for people to consume and to share than other types of content. Almost every device has HD video capabilities, including smartphones. In fact, mobile consumption of video content is as high as it's ever been. Keeping this in mind, the following are a few video marketing trends to pay attention to this year:
Video content will be produced more regularly
It wasn't that long ago that businesses would have to invest heavily in creating quality video content. Because of how expensive this was, few businesses could afford to create more than a few videos a year. Due to advances in technology, producing video has never been easier — or cheaper. Expect to see more businesses creating video content on a much more regular basis.
Video content will become less promotional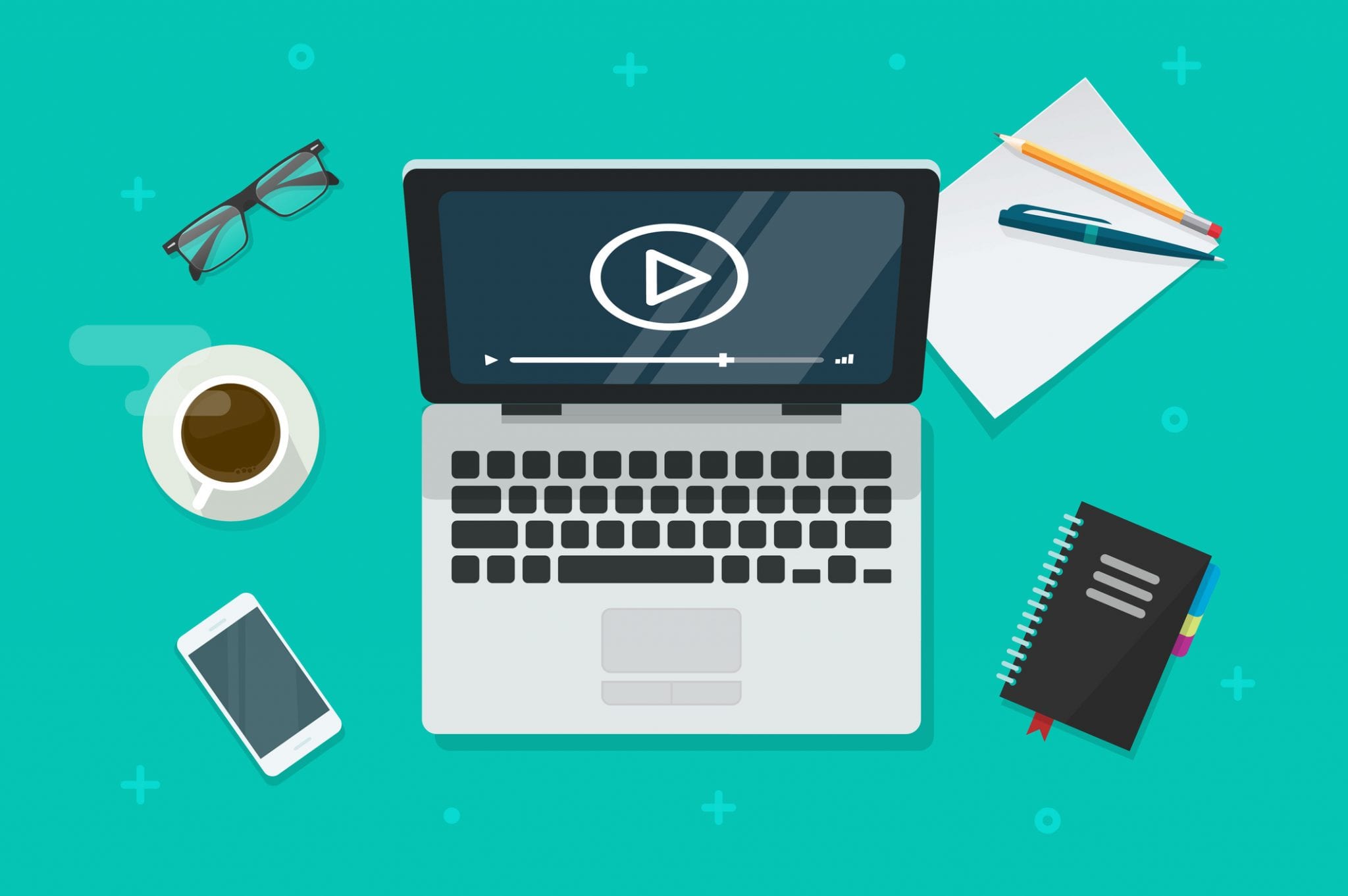 Video content used to be solely promotional. Businesses would only invest in video content if it were a commercial of some sort. However, businesses are now starting to leverage video content as a way to engage their customers and to offer something of value that will build brand trust. As a result, more video content will focus on demonstrations and tutorials rather than product or service promotions. This means that video will play a more important part in nurturing leads through the buyer cycle.
Small businesses will be producing videos 
Because of how affordable it is to produce video content, smaller businesses are likely to begin producing their own videos as well. They are realizing that they have a much better chance of increasing brand awareness via video as a result of the fact that 92 percent of mobile users that watch videos will share video content with others.
Social media channels will become more video-oriented
Video content is the most viewed type of content on Facebook, and YouTube has consistently been one of the top social media platforms. However, more and more social channels are integrating video into their platforms as well, including Pinterest, Instagram and even Quora. Facebook has even introduced their Facebook Watch feature to capitalize on their users' interest in video content. These platforms understand that video is the future, which is why they are racing to improve their ability to host and share video content.
Live streaming video will become even more popular
Live streaming is quickly taking off as a great way to provide your audience with unique content that they can engage with. All that's needed to stream live video content is a smartphone and an Internet connection. With this, you'll be able to live stream anything via social channels such as Facebook, YouTube or Twitter. Additionally, live streaming offers a sense of exclusivity since once it's over, it's over. This makes advertising certain events, whether you're live streaming a conference or a show, extremely effective since it appeals to audiences' sense of FOMO (fear of missing out).
Not only has it become easier for consumers to view video content, it's become easier for businesses to produce it. This is the reason why video marketing is here to stay. These are some of the video marketing trends in 2018 that you may want to consider implementing into your inbound marketing strategy.
Terry offers over 15 years experience providing web, video design/production and print, as well as marketing and advertising. Battle-tested with regard to client needs. Diversity and understanding in skill set, constant exploration of new technologies, and a passion for personal education. Proven competence and knowledge in the entertainment, healthcare, beauty, sports and real estate industries.
https://stevens-tate.com/wp-content/uploads/video-marketing.jpg
1365
2048
Terry Becker
https://stevens-tate.com/wp-content/uploads/STLogo-websml-biggerAM.png
Terry Becker
2018-05-11 09:30:29
2022-04-18 09:44:25
Video Marketing Trends for 2018