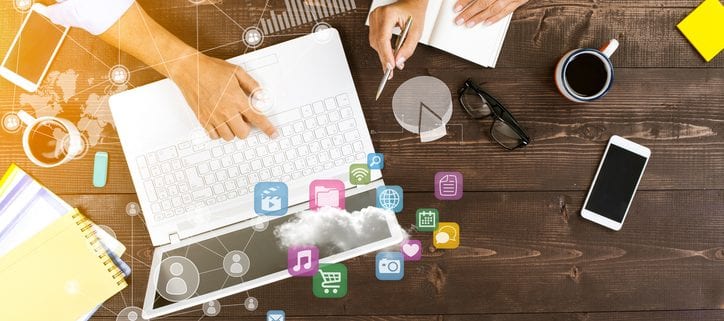 Staying current on recent marketing trends is an excellent way to reflect and verify whether your marketing efforts are harmonious with what's going on in today's ever-evolving marketplace. We're aware that keeping up with these trends can often be difficult given the abundance of information thrown at us every day. The following articles come from popular marketing blogs. They highlight current marketing trends that we think are worth paying attention to:
Noteworthy Marketing News
Microsoft Just Dealt A Blow To Google's Ad Blocking Plans
Google announced their plans to restrict ad blocking Chrome extensions. This means that ad blockers, like uBlock origin, won't work on the Google Chrome browser. This update will come in the upcoming months and some Chrome users have made it clear that they'll move to another browser if Google carries out that plan. Microsoft has responded by reaching out to their users to see if they'd like Ad Blockers built into the new version of the Microsoft Edge browser. You can learn more about this story on Forbes.
Instagram advertisers can now convert organic influencer posts into ads
Instagram confirmed in March that it's testing a new ad format. It's going to be possible for brands to create ads using organic posts from the influencers they have relationships with. Marketing Land writes, "Before brands can use influencer posts as ads, the content creator must grant their business partners (the brands they have relationships with) access to promote their posts. Once the creator — or influencer — has done this via their Advanced Settings page, brands will see the influencer's posts in the Ads Manager under "Existing Posts" and can run the content as an ad within the Instagram newsfeed or Stories format."
Comcast partners with Charter, Cox to advance targeted advertising
Comcast launched an advertising strategy that will target audiences better in an effort to lure more advertisers away from digital platforms like Facebook and Google. The initiative is called "On Addressability" and the aim is to target advertisements to certain households based on their interests. So far, this has only been done on a small scale in TV advertising. TV is the best way to reach a lot of people at once, but it lacks the big data that digital platforms use. Learn more about this story at Yahoo.
Improving Your Marketing Program
Emotional Advertising: How Brands Use Feelings to Get People to Buy
Informing your audience is important. You want potential buyers to understand what their problem is, and how your products or services can solve that problem. Unfortunately, people don't generally make purchases based on information alone. It turns out that people are more prone to making emotional purchases than informed purchases. It's why commercials consist of much more than an explanation of a product's use. Instead they use emotional advertising to target the viewer. It's effective, and it's why connecting with your audience on an emotional level will benefit your marketing strategy.
Simple Ways that Small Businesses Can Use Data to Build Better Customer Relationships
In this day and age, it's pretty difficult for consumers to not be inundated with dozens of advertisements. As such, targeting your audience has become more important than ever, especially when it comes to running a smaller business. The most effective way to target your audience is to make use of the consumer data that you have access to. Knowing how to use the data you have can go a long way towards building customer relationships.
However, having consumer data is a lot different than knowing how to make it actionable, which can make the data you have very intimidating. The following are the three steps that you should take to so that you can leverage your data to build strong customer relationships.
What Are Behavioral Biometrics and How Do They Fit Into Marketing?
Companies often hold focus groups in order to get direct feedback about products, services, and even website experiences. The only drawback to such focus groups is that people often aren't sure how to articulate what they feel about certain things. However, new biometric technology, such as eye-tracking software, has made it easier to determine exactly how someone feels about a website experience at any given moment–and they can allow you to do so without holding a focus group.
Recent Marketing Reports, Updates, and Trends
Almost 70% of digital ad spending going to Google, Facebook, Amazon, says analyst firm
Google, Facebook, and Amazon are collecting more than 2/3rds of all digital ad spending. Between the 3 companies, this is about $73 billion. Amazon owns 38% of e-commerce, which is down from almost 50% a year ago.
These numbers matter greatly as the Federal Trade Commission and Department of Justice will begin antitrust investigation of Facebook, Google, and Amazon in the upcoming 12-18 months. More about this story can be found on Marketing Land.
Political Ad Spending Will Approach $10 Billion in 2020, New Forecast Predicts
A new report predicts that spending on political advertisements will reach a new high in 2020. According to the forecast, political ad spending will total $9.9 billion in 2020. In 2016, $6.3 billion was spent on political ads. Political ad spending in 2018 accounted for 2% of total digital ad spending in the US and it's projected to increase to 2.2% in 2020. Learn more about this story on WSJ.
Survey finds 89% of marketers seeing increased sales using location data
700 U.S. based mobile marketers from 536 consumer brands and 164 agencies took part in this 2019 survey. The survey found that about 9 in 10 marketers plan to use location data in the future to increase sales. However, of those surveyed, only 24% are using or plan to use location data for store visitation or offline measurement.
This report shows that location data is becoming a popular horizontal tool for audience segmentation and targeting across channels. Learn more about this report at Marketing Land.
The landscape of the Internet is ever changing and Nicole has the energy and aptitude to keep Stevens & Tate Marketing out in front of the pack. She leads an enthusiastic team in strategic planning, development, search engine marketing, online promotions and advertising for the web.
https://stevens-tate.com/wp-content/uploads/marketing-trends-1-1.jpg
483
724
Nicole Wagner
https://stevens-tate.com/wp-content/uploads/STLogo-websml-biggerAM.png
Nicole Wagner
2019-07-01 08:00:00
2022-04-18 10:36:10
What's Trending in Marketing for July 2019