6 Types of Behavioral Data That Can Be Used For Segmentation
Behavioral Data is the way that your users behave provides you with significant insight into your audience, your website, and even your products and services. You can use this information to segment your users so that you can more effectively target them using a variety of marketing techniques. This strategy is known as behavioral segmentation.
Behavioral Data Examples for Segmentation
You will need to use analytics in order to look at a variety of different metrics that will reveal behavioral data. The following are six metrics that can help you gather behavioral data to use for behavioral segmentation:
1. Page view history
Seeing what pages a user is visiting can give you a good idea of what they're looking for. You can also identify pages that they are spending most of their time on. This reveals the content that interests them. Looking at their page view history (as well as the pages they've spent a lot of time on) will help you gather information on what subjects they're most interested in. This will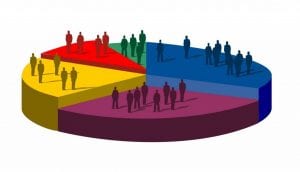 allow you to provide more custom cross-links for related content. It can also direct users to content that's more likely to interest them.
2. Email opens
Just because a lead is on your email list does not mean that they are reading all of your emails. Identifying what emails they are opening will give you a good idea of how to follow up those emails with custom messaging and retargeting. You can also better understand what headlines and messaging times get the most open. This will allow you to adjust your email strategy so that it's more effective.
3. Social engagement
Social engagement is identified by the content that users like, share, or comment on. You can track the social engagement of your users. This helps identify what types of content they engage in with most to tailor content that's more to their liking. You can also share content with them directly to engage with them more personally. This will help build stronger relationships.
Read More Related Article – Improve Your Marketing Strategy By Asking These 4 Questions
4. Videos watched
More people are now watching videos on a daily basis due to how easy it is to access them via mobile devices. Keep track of your user's video-watching history so that you can let them know when you publish similar video content in the future or so that you can send them more content (video or non-video) based on the subject matter of the videos they've watched.
5. Purchase history
Tracking what your customers have purchased will let you know their needs and wants. This will make it easier for you to send targeted offers and identify cross-selling opportunities. Remember, buying history isn't just limited to what your customers are purchasing. It also includes when they are making those purchases. You can target them using offers on dates that they tend to make their purchases.
6. Product usage
Depending on the product or service you're selling, you can gather data on its use. For example, if you sell software, then you can track how often it's used. This allows you to upsell heavy users. This also allows you to send targeted content to users who aren't using certain features about features. Lastly, it can re-engage users who aren't using your software often.
These are 6 behavioral data examples for segmentation that you can use as well. By paying attention to your users' behavior data and using that information to segment your users, you can greatly improve both the effectiveness and efficiency of your marketing efforts.
The landscape of the Internet is ever changing and Nicole has the energy and aptitude to keep Stevens & Tate Marketing out in front of the pack. She leads an enthusiastic team in strategic planning, development, search engine marketing, online promotions and advertising for the web.
https://stevens-tate.com/wp-content/uploads/iStock-921345524.jpg
1365
2048
Nicole Wagner
https://stevens-tate.com/wp-content/uploads/STLogo-websml-biggerAM.png
Nicole Wagner
2023-09-08 09:00:00
2023-09-08 00:02:04
6 Types of Behavioral Data That Can Be Used For Segmentation