The Difference Between Lead Generation vs Demand Generation
When it comes to building your audience and increasing your sales, there are two strategies that are vital to your success:  demand generation and lead generation. However, there are a lot of misconceptions about both. For instance, many people confuse one for the other. Some people think that demand generation is part of lead generation, while others think that lead generation is a part of demand generation. In reality, they are two different strategies that are critical to your ability to convert more customers.
Demand Generation vs. Lead Generation
The question for many is, "what is the difference between demand generation vs. lead generation?" Think of them as steps that must be taken to eventually close a sale. The first thing that you must do is to generate demand. Once you have achieved demand, you must then capture leads.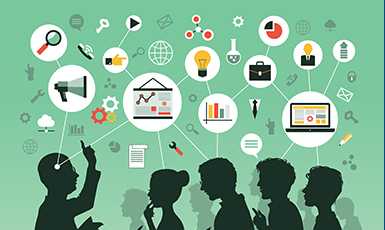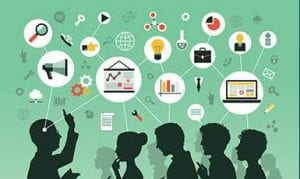 The following is a more thorough breakdown of demand generation vs. lead generation:
Demand Generation – Demand generation is a strategy that includes numerous marketing tactics aimed at building awareness. Another misconception many have about demand generation is that it's only about increasing brand awareness. However, it's also about educating your audience about their needs and how your brand can solve them. As such, you're also building brand authority during this stage. The ultimate goal of a demand generation strategy is to put your audience into the position to be converted into leads.
Lead Generation – Lead generation is the strategy of converting visitors to leads by capturing their personal information, such as their name and email address. It's through the generation of leads that you will be able to nurture your leads through the sales funnel and eventually close the sale. When it comes down to it, lead generation is the act of taking advantage of the demand you've generated to collect contact information. Using that contact information, you can then engage leads directly.
Implementing A Demand Generation Strategy
Since demand generation consists of generating brand awareness as well as educating your audience, there are many tactics you can use. The following are just a few examples of demand generation that you can use:
Blogging – A blog allows you to regularly publish content to your website that is educational and informative. Blog content can also help people become aware of your business, if you promote it properly. For instance, by earning backlinks, optimizing it for SEO, and sharing it on social media.
SEO – Optimizing your website and all of its content for SEO, helps increase your presence on Google's search engine. As a result, you can attract more organic traffic to your site.
Paid Advertising – Paid advertising, whether on Google or on social channels, can help expose your brand to specific segments of your target audience.
One thing to keep in mind when creating a demand generation strategy is to know who your audience is. Your demand generation efforts won't have much of an impact if you're targeting the wrong audience. Because of this, it's critical that you develop your buyer personas.

Implementing A Lead Generation Strategy
If you have a constructive demand generation strategy, you should be in an excellent position to capture your leads. At this point, your audience should not only know who you are, but they should be interested in your brand due to the influence that you showcase. However, the majority of them won't be quite ready to take the leap, which is why you need a lead generation strategy. Such a strategy involves providing something of value in return for their contact information.
With that in mind, the following are a few examples of value that businesses commonly offer to drive lead generation:
Gated content – Offering more in-depth content in the form of ebooks, whitepapers, and more, is an excellent incentive for providing you with their personal information. Businesses include links to gated content in the CTAs of their free-to-read blog content. Doing so allows them to capitalize on the authority they've just built.
Email newsletter – For anyone who is reading your blog on a regular basis, a periodic email newsletter filled with relevant and unique content is a great incentive to convert to a lead. Not to mention that they will have to provide their email to receive email content.
Free trials – Interested audience members are more likely to convert if you give them a free sample of your service. Offering a free trial in return for their personal information is generally accepted as a more than fair trade.
Webinars – Webinars are live stream of presentations, such as panel discussions, lectures, or interviews. They can run for a longer period of time and tend to dive in topics in great detail. Not to mention that viewers can often engage during the webinar by asking questions. Webinars are a great way to generate leads because you can acquire viewers to register in order to get access.
Understanding The Difference Between Demand Generation vs. Lead Generation Is Critical
To achieve success, you need to focus on both demand generation and lead generation. However, not understanding the difference can make it difficult to meet your goals. Not to mention, it will be difficult to monitor on how your marketing efforts are performing.
The landscape of the Internet is ever changing and Nicole has the energy and aptitude to keep Stevens & Tate Marketing out in front of the pack. She leads an enthusiastic team in strategic planning, development, search engine marketing, online promotions and advertising for the web.
https://stevens-tate.com/wp-content/uploads/Reason_To_Hire_A_Digital_Marketing_Agency2.jpg
431
810
Nicole Wagner
https://stevens-tate.com/wp-content/uploads/STLogo-websml-biggerAM.png
Nicole Wagner
2020-09-18 08:00:47
2021-05-13 05:17:07
The Difference Between Lead Generation vs Demand Generation