Ways You Can Improve Your Email Personalization
Email marketing is one of the time-tested marketing strategies used by many businesses. And while it's popular, many business owners and marketers struggle to get their email marketing campaigns to deliver the desired results. For many, their emails often go unnoticed or ignored by their audience. If this is the case, you're not alone. The vast amount of emails people send and receive daily means that it's easy for your message to get lost in the shuffle. And that is where email personalization comes in.
By tailoring your emails to each recipient, you can ensure your message stands out and grabs their attention. In a recent McKinsey report, 71% of consumers expected businesses to offer personalized communication, and 76% said they would likely feel frustrated if this didn't happen. So, let's discuss email personalization and explore effective ways to implement it in your marketing strategy.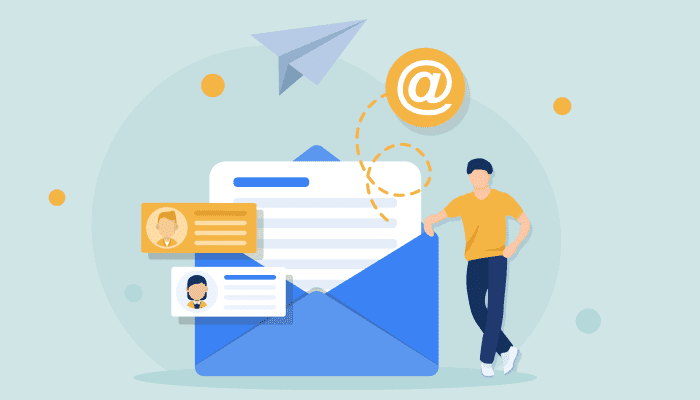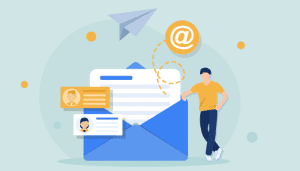 What is Email Personalization?
Email personalization is a powerful marketing technique that allows businesses to connect personally with their customers. It involves using subscriber data to create tailored email content that speaks directly to each recipient. This can include anything from addressing the recipient by name to sending personalized recommendations based on their shopping preferences.
The goal is to make the email more relevant and engaging for the recipient, increasing the likelihood that they will open it, read it, and take action. Personalizing emails also means sending out relevant, timely, and irresistible content to the recipient. This helps businesses improve their relationship marketing strategies, deliver value and drive more sales.
Why Personalize Your Emails?
Email marketing is an essential tool for businesses of all sizes, but it doesn't always yield the expected results. This is especially true if you fail to personalize the emails to connect with the audience more deeply. Here are some reasons you should consider personalizing your emails.
It increases email's open rates. Personalizing your emails, especially the subject line, can significantly increase the open rates. Making your emails more personal will make a better first impression and encourage more people to open up and engage with your content.
It drives engagement. When you personalize your emails, you're showing your subscribers that you value them as individuals. This can build trust and encourage engagement with your brand. By providing a personalized experience, you're more likely to foster long-term customer relationships.
It boosts your revenue. One of the most compelling reasons to personalize your emails is that it can increase revenue. People are likely to spend money with businesses that appreciate them and provide a personalized experience.
Email Personalization Strategies 
Now that you know the benefits of personalizing your email marketing, let's explore some common strategies you can implement. It's worth noting that personalization is the future of digital marketing, and now is the time to rethink how you communicate and interact with prospects. Here's how you can make email personalization work for you.
Use Segmentation 
Customer segmentation is the foundation of most personalized email marketing strategies. It involves grouping subscribers or prospects into segments based on shared characteristics, such as gender, location, or organizational role. Using the data collected to segment subscribers, you can make each email seem like it was written specifically for them.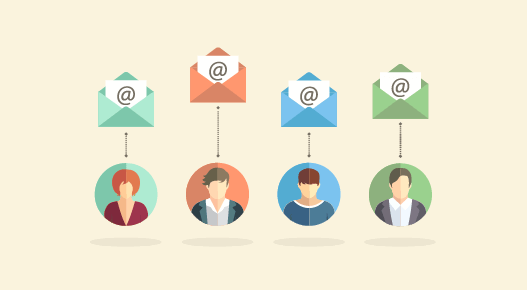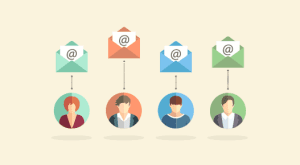 To collect segmentation data, you must create an email sign-up form that is quick and easy to fill out. You must also collect useful information such as demographics, email frequency preferences, psychographics, etc. Additionally, you can use interactive elements and surveys to collect more data and refine your messaging to contacts. Integrating your email marketing tools with your CRM can also offer timely insights. This can help you send targeted messages based on what your subscribers do online.
Use Triggered Emails 
Triggered emails fall into the category of behavioral marketing and are a great way to make subscribers feel like you know them. You can send these emails based on subscribers' actions, such as abandoning a cart, registering for an event, or changing profile information.
To make the most out of triggered emails, you want to send them at important moments, such as when a customer engages with your product or reaches a personal goal. You can also add subscriber tags to segment and target subscribers based on their actions. This will help you send relevant messaging to your contacts as their interests and needs change.
Use Personalized Content 
When your emails feel like they're coming from a friend, subscribers will be more likely to engage with your brand or content. To achieve this, you should make your email copy friendlier. You should also avoid jargon and use language that your customers will understand and relate to.
Another way to add personality to your emails is to use humor. Humor is an excellent icebreaker and can help to establish a rapport with your prospects. By injecting a little humor into your emails, you can create a relaxed and enjoyable experience for your customers.
But personalization goes beyond just being friendly and personable. It also means being relevant. You need to use the data you gather about your customers to craft content tailored to their interests and needs. By sending them relevant information, you show that you care about their needs and are committed to providing value.
Use Dynamic Content
Another way to take your email marketing to the next level is to use dynamic content. With dynamic content, you can personalize certain parts of your email to resonate with specific recipients. That means different people will see different content based on their interests or preferences.
The beauty of dynamic content is that it allows you to deliver the right message to the right subscriber at the right time. Remember, displaying the content your subscribers are interested in can improve engagement and drive more conversions.
Send Emails from a Person
If you want to make a real impact with your email marketing, it's time to start sending emails from a person, not just a business. Research shows that people trust and engage more with emails from a real person than a faceless corporation.
Using a real person's name and photo in the "From" field can add a personal touch to your emails that will help your business stand out from the competition. Several companies have tested this strategy, and it's proven to work. It's also a simple yet effective way to build trust and engagement with subscribers.
Get Started Today 
In today's digital marketing age, email communication is prevalent, and personalization is often the key to effectively connecting with consumers. Personalizing your emails increases open rates, drives engagement, and boosts revenue. The strategies we highlighted above can help you deliver value more effectively while establishing long-term customer relationships.
The landscape of the Internet is ever changing and Nicole has the energy and aptitude to keep Stevens & Tate Marketing out in front of the pack. She leads an enthusiastic team in strategic planning, development, search engine marketing, online promotions and advertising for the web.
https://stevens-tate.com/wp-content/uploads/Email-Personalization-2.png
470
1170
Nicole Wagner
https://stevens-tate.com/wp-content/uploads/STLogo-websml-biggerAM.png
Nicole Wagner
2023-08-24 12:30:12
2023-03-22 12:44:36
Ways You Can Improve Your Email Personalization