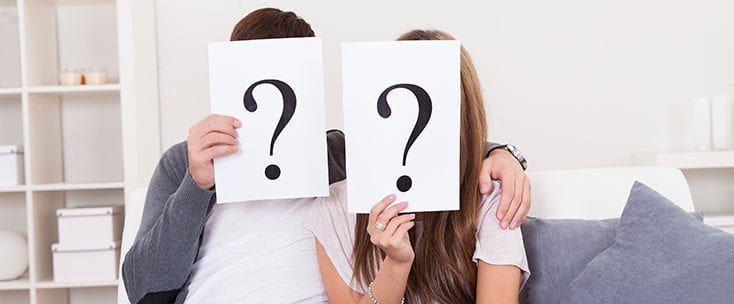 Inbound marketing is a very involved, long-term strategy that businesses put a lot of time and resources into – as they should. However, one of the issues that many companies have is that they focus so much on attracting new leads and nurturing them that once they finally close the sale, they act like they crossed the finish line. This is a huge mistake. The best customers aren't the new customers, they're the existing customers that continue to make purchases. In fact, it's estimated that improving your customer retention by as little as five percent could potentially increase your profits by as much as 95 percent.
As such, you need to make sure you implement a customer retention program that allows you to continue to engage with existing customers so that they will continue being your customer. The following are a few tips on how to implement a successful customer retention program.
Regularly Ask For Feedback
Ask for customer feedback, whether it's about the quality of your products or services, their experience dealing with your customer service, what would make your service better, or even about the function of your website. You can do this via email (NPS surveys are great for this), social media, or even a feedback page on your site. Feedback lets you see where you stand with your existing customers.
If someone had a less than stellar experience, you can even reward them for providing you with honest feedback with a special promotional offer (thereby helping offset the less than stellar experience and hopefully showing them that you're taking their feedback seriously). Not only are you showing customers that you want to know how their experience was, but it actually provides you with a lot of insight into how you can improve the customer experience to increase customer retention in the future.
Establish A Customer Loyalty Program
A loyalty program is one of the best ways to retain customers, yet many small businesses don't have one. There are many ways that you can implement a loyalty program. You can provide discounts or free shipping based on how many purchases they've made or you can establish a rewards program based on points earned for purchases that they can use towards other products or services.
Similar Article: How To Develop Content To Build Customer Loyalty
Provide Live Chat On Your Website
While a chatbot can be helpful as well, having a live chat feature on your site will allow your customers to speak with an actual human. You can choose what pages to have your live chat box appear, such as your customer support page or your client login page. By offering this feature, you greatly improve the experience your customers have since they'll be able to ask questions or report any issues that they might be having without having to wait to speak with someone.
Follow Up On Dormant Customers
Pay attention to customers who haven't made a purchase in a while. Make sure you follow up with these customers just to keep your brand on the top of their mind. For example, you could email them an offer on a product that they bought before to encourage them to buy it again. Or send them content that can enhance the use of your product or service.
Customer retention programs are essential to the success of your marketing efforts. Without customer retention programs, you'll end up losing the customers that you spend so much time and effort obtaining. These are a few tips on how you can implement effective customer retention programs into your marketing strategy.
https://stevens-tate.com/wp-content/uploads/buyer-personas.jpg
304
734
Dan Gartlan
https://stevens-tate.com/wp-content/uploads/STLogo-websml-biggerAM.png
Dan Gartlan
2019-05-28 00:00:00
2021-05-08 02:14:05
How To Implement A Customer Retention Program for Long-Term Success