6 Reasons Why You Should Attend a Conference
There are hundreds of manufacturing conferences that are held every year around the country. As the owner of a manufacturing business, it would do you a lot of good to attend just one of these conferences. Unfortunately, many business owners don't take the time to attend any of them. There's a chance that you may not have gone because you simply weren't aware that these conferences were being held. It's more likely that you're afraid that they won't be worth your time. As a business owner, time is precious. You don't want to waste what time you have traveling to and from a conference that may have nothing new to offer. If this is your line of thinking, then you should strongly reconsider. The following are six significant reasons why you should attend a conference:
1. Find New Prospects
Building relationships with existing clients shouldn't be your only goal. You'll find that conferences are attended by many prospects as well. They may be looking to educate themselves about the industry before they even choose a manufacturer to work with. This allows them to make a more informed decision. As such, these conferences are a great opportunity to introduce yourself to potential prospects, thereby giving you a better chance at closing new customers.
2. Build Relationships With Existing Clients
There's a very good chance that you'll run into existing clients at one of these conferences. Clients often attend a conference in order to better educate themselves about the industry. Doing so gives them the confidence that they're investing their money responsibly. They also use these conferences as a way to network. By showing up as well, you'll be able to interact with existing clients and to build your relationships with them. Not only is it a great opportunity to re-engage, but they'll also see that you're making the effort to improve your business. This, in turn, helps to build trust in your brand, which will improve your chances of turning them into brand evangelists.
Learn What is Brand Development and How Does It Work?
3. Meet Experts And Influencers
Networking with clients and potential clients is important, but those aren't the only people worth meeting at these manufacturing conferences. You will also listen to and meet numerous experts and influencers within your field. Building relationships with these people can be incredibly beneficial as well. For example, experts can provide you with advice that can help you solve issues that your company is currently having. Influencers can be key in helping you find new customers or discovering new markets that your company could enter.
4. Learn New Approaches And Ideas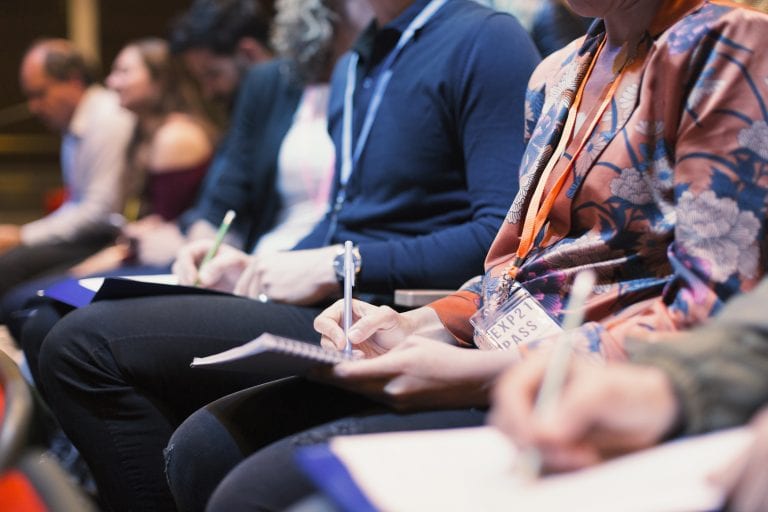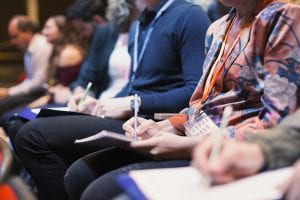 Attending conferences isn't just about networking (although it's an excellent opportunity to do so), it's also about learning. Most conferences will schedule a list of speakers from throughout the industry. They will also hold numerous workshops that you can participate in. It's a great way to better educate yourself about your industry and to learn about new approaches and ideas about the manufacturing process, your business strategy, or your marketing strategy, to name a few potential subjects. As a business owner, you should always be looking for ways that you can improve your company. Knowledge is power when it comes to not just surviving in the industry, but succeeding in it.
5. Stay Updated On New Trends
Staying up to date on all the latest trends within the manufacturing industry can be a real challenge in itself. Not only do you need to keep up to date with the latest technologies, tools, and strategies, but you need to figure out which are worth implementing. Conferences are a great way to learn about the latest trends. For example, new manufacturing technology may be presented at the conference you can learn about. Additionally, going to a conference is a good way to learn about the trends that are actually worth following, thereby giving you a better idea as to whether they will benefit your company.
6. Speak About Your Own Business
Conferences give you the chance to speak publicly about your business. This can help to generate interest in what you're doing, thereby building your brand name and reputation. However, it also provides you with practice pitching your company and its services. Refining this skill will come in handy whenever you're speaking with prospects in the future.
These are six reasons why you should attend a conference. Attending a manufacturing conference can not only help to educate you about different aspects of the industry, but it can also help you stay up to date on the latest trends as well as to network with hundreds — if not thousands — of people within your industry that are worth knowing.
Mark Beebe oversees all current clients. His secondary focus is leading the creative with original thinkers who provide innovative processes and insightful answers for clients' marketing needs. His 30+ years has garnered the team to over 50+ national and international awards. As a partner, Mark, looks for unusual solutions to bring smart results and metrics to your bottom line.
https://stevens-tate.com/wp-content/uploads/iStock-1019699064.jpg
1007
2048
Mark Beebe
https://stevens-tate.com/wp-content/uploads/STLogo-websml-biggerAM.png
Mark Beebe
2022-07-11 18:00:42
2023-02-21 06:38:13
6 Reasons Why You Should Attend a Conference