How to Use TikTok to Reach Your Engagement Group: An Insight Into the Algorithm
Arguably the primary goal of social media marketing is to reach as many people in your engagement group as possible and to interact with them. As such, it's important that you establish a presence on social channels on which this is possible. While almost all businesses use social platforms like Facebook and Twitter, there are a few others to consider as well; for example, TikTok.
What Is TikTok?
TikTok is a video-based social platform that has exploded in popularity over the last couple of years. What makes the platform so unique is that users can only upload videos that are 15 seconds long. There is, however, an option to edit together multiple 15-second clips into a minute long video. It gained traction among teens because they could upload videos of themselves lip-syncing, doing comedy bits, and dancing. At first, the marketing opportunities on the platform seemed limited. However, the size of the audience simply cannot be ignored:
There are over one billion monthly active users worldwide.
There have been over 2.6 billion downloads of TikTok since its creation.
In January 2021, there were 62 million downloads of TikTok alone.
Users spend an average of 52 minutes on TikTok every day.
83 percent of users have posted videos to TikTok.
TikTok's advertising strategies are becoming more common. Read more here.
Why Should You Market On TikTok?
Advertising on social media platforms can cause numerous issues for users. The user experience can often be disrupted for the sake of the ad. Users on those platforms are often less likely to engage when annoyed by a barrage of advertising. TikTok is different in that ads are almost no different than the regular content posted on the platform. They can't be longer than 15 seconds and they'll appear on user feeds just like regular videos do. The user experience is not hurt because of this, as they appear just like other videos.
Why Should You Consider Using TikTok for Your Engagement Group?
Many people do not even realize they're watching ads (especially if the content created by the brand is of particularly high quality). With this in mind, the following are just a few other reasons to consider using TikTok:
Reach younger generations – Younger generations rarely want to follow in the footsteps of their parents, which is why you won't find a lot of Generation Z users on Facebook or Twitter. Instead, you'll find them on TikTok, which is where a lot of Millennials are fleeing to as well. If you're looking for a younger audience, TikTok is where you'll find them.
Multiple marketing options – Despite the platform's limitations (which were by design), there are still a few ad types that you can choose from, including in-feed videos, branded augmented reality (such as custom filters, stickers, and more), TopView ads (which appear at the top of user feeds), branded hashtag challenges, and sponsored content.
Flexible CPM – The cost-per-thousand impressions becomes cheaper the broader your audience is. The more you target your audience, the more it will cost; however, the ads will be more effective at engaging users as a result.
A level playing field – TikTok's algorithm is based on identifying content that's based on each user's location, preferences, and viewing patterns. That is why user-created content goes viral so often on TikTok and it is why marketing businesses have a better chance of going viral as well.
Better chances of engagement – Outside of the algorithm, TikTok also allows you to go live once you reach a thousand followers. What makes this option particularly effective is that you can see how many followers are currently active so that you can determine when the best time to go live is.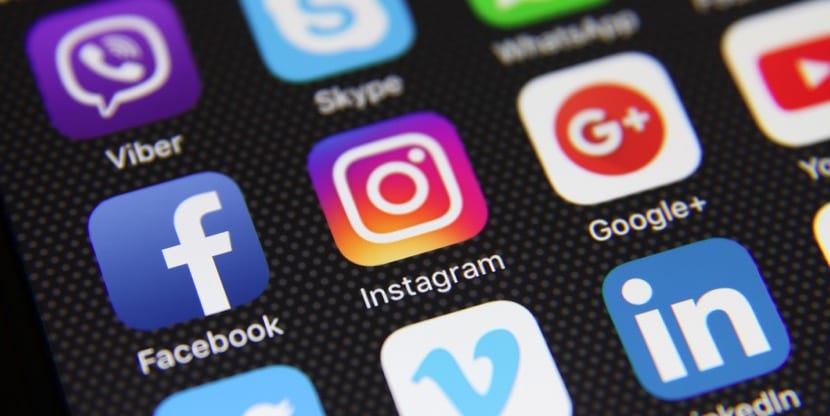 Tips For Using TikTok To Reach Your Engagement Group
There are some serious benefits to using TikTok; however, your success depends on your ability to leverage the platform effectively. The following are a few basic tips for using TikTok:
Know your audience – Develop your buyer personas so that you can more effectively target users that will be more likely to engage.
Identify influencers – TikTok influencers often have millions of followers. You can get them to post sponsored content that their users will see.
Create challenges – TikTok users love challenges. Branded hashtag challenges are a great way to get people to engage with your brand without being overly promotional. It's also a great way to generate user-made content.
Go live – Going live on TikTok at the right time can make it easier to engage with followers who will drop everything to view to ensure that they don't miss out.
Leverage TikTok To Reach Your Engagement Group Today
TikTok has a massive audience and is growing significantly year-by-year. Due to the algorithm's design, companies have a level playing field against other businesses that already leverage TikTok. Just keep in mind that if you focus on creating high-quality content that engages your target audience, the chances of success on TikTok will be much greater.
The landscape of the Internet is ever changing and Nicole has the energy and aptitude to keep Stevens & Tate Marketing out in front of the pack. She leads an enthusiastic team in strategic planning, development, search engine marketing, online promotions and advertising for the web.
https://stevens-tate.com/wp-content/uploads/pexels-photo-607812.jpg
1500
2250
Nicole Wagner
https://stevens-tate.com/wp-content/uploads/STLogo-websml-biggerAM.png
Nicole Wagner
2021-03-29 12:00:31
2021-04-22 04:15:39
How to Use TikTok to Reach Your Engagement Group: An Insight Into the Algorithm