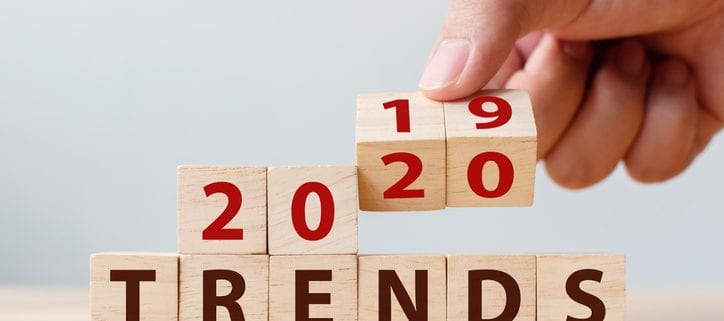 TikTok Advertising Strategies Are Becoming More Common
Most businesses these days are using at least one or two social media channels to market their brand. However, new social channels emerge every year, many of which are worth your attention. Take TikTok for example. Although initially dismissed by most as another social media platform for teens, more businesses are taking notice. This is because they are beginning to realize that TikTok is attracting more adult users every day. As such, TikTok advertising is well worth considering.
What is TikTok?
TikTok started off as a platform on which users could upload videos of themselves lip-synching to music videos. These videos were no more than 15 seconds long. In a way, they were like a more niche-based version of the now-defunct Vine social platform. As such, it was no surprise that the platform attracted a younger audience. However, older users began taking advantage of TikTok's audience to showcase themselves in different ways. For example, comedians would upload short videos of stand-up routines. Another example is of skateboarders, who would upload tricks that they landed. Soon, TikTok allowed its users to upload videos up to 60 seconds long.
Who Uses TikTok?
TikTok still has a userbase that leans on the younger side with more than 66 percent of its users under the age of 30. However, if you have a younger target audience, then TikTok is very much worth your time. This is especially true when you consider the fact that more parents are using TikTok on a daily basis (it's estimated that 41 percent of dads have used TikTok). Not to mention that TikTok currently has over six million users in the U.S. alone.
How Can You Leverage TikTok To Market Your Brand?
If your buyer personas match the target audience of TikTok, then you may be curious as to how you can use the platform to your advantage. The following are just a few effective tactics when it comes to TikTok advertising:
TikTok is a great platform for encouraging user-generated content. Instagram is the other social channel where user-generated content is incredibly effective. One of the reasons user-generated content is so successful on both of these channels is because it encourages active audience engagement. Not only will they be engaged with your brand, but they will also generate content that helps promote your brand. In a sense, you'll be getting free advertising. Users are more likely to participate using TikTok as well due to the platform's focus on video creation.
One of the reasons why TikTok's popularity has exploded over recent years is due to the challenges that users engage in. For example, one type of challenge involves doing a specific dance move or physical challenge (such as taking off your shirt while doing a wall stand). Many of these challenges go viral organically, but businesses have begun creating their own challenges in an effort to engage more users. When creating a challenge, make sure to use a hashtag along with an appropriate title. Doing so ensures that the challenge has a better chance of being found and shared.
Just like Instagram, TikTok is home to users with enormous followings. As such, you should consider influencer marketing. Influencer marketing involves building a relationship with someone on the platform with a large influence (number of followers). As long as your brand is relevant to them, they will be able to influence their followers' awareness and feelings about your brand. For example, if you create a challenge, you can get it exposure by having an influencer take part in that challenge. They can also encourage their followers to do the same.
TikTok's advertising platform
Like other social platforms, TikTok does have its own advertising platform that you can use. Some of the TikTok advertising options include in-feed videos, brand takeover ads, branded AR content, and more. TikTok can even help assist with your influencer marketing campaign via its customer influence package. Additionally, you will can customize your targeting options using website traffic, ad engagement, app activity, or customer contact data.
Begin Integrating TikTok Advertising As Part Of Your Social Marketing Strategy
Although TikTok has a younger user-base, it is continuing to grow, attracting more and more older users. As such, it's worth considering TikTok advertising, especially if any of your buyer personas match with TikTok's current audience.
The landscape of the Internet is ever changing and Nicole has the energy and aptitude to keep Stevens & Tate Marketing out in front of the pack. She leads an enthusiastic team in strategic planning, development, search engine marketing, online promotions and advertising for the web.
https://stevens-tate.com/wp-content/uploads/social_media_trends.jpg
483
724
Nicole Wagner
https://stevens-tate.com/wp-content/uploads/STLogo-websml-biggerAM.png
Nicole Wagner
2020-07-06 18:06:11
2021-04-22 07:39:46
TikTok Advertising Strategies Are Becoming More Common