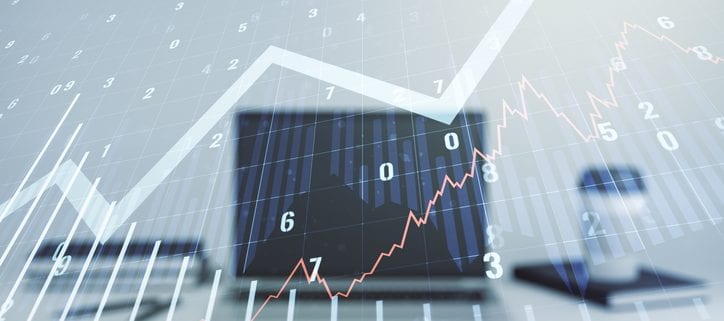 Marketing Automation Benefits During Covid-19
COVID-19 has been a difficult time for everyone, including small to mid-sized businesses. However, just because your business may have slowed down doesn't mean that you should stop marketing. In fact, you could argue that now is the best time to reach out to clients and prospects alike. Although you may not be closing deals, you can still nurture leads and build your brand authority. Of course, you will have to adapt your existing strategy to the current situation. One of the most effective ways to do this is to take advantage of marketing automation tools, such as HubSpot.
Ways Marketing Automation Can Benefit Your Business
Marketing automation is a process of using various tools to automate certain tasks. These tasks are repetitive and not difficult to perform. There are many different types of automation tools available that allow you to automate various tasks. You can use automation for email marketing, analytics, chatbots, blog posting, and social media posting. The following are a few of the main reasons you should lean more heavily on marketing automation during COVID-19:
Because business might be a little slower than usual, maximizing your marketing budget is critical. Marketing automation can help you do just that. By automating your budget, you can allocate money towards marketing efforts that are performing well. As a result, you won't be wasting money on marketing efforts that are performing poorly. Additionally, you'll avoid missing out on areas of your campaign that are thriving.
Many leads are going to have more time on their hands than normal. This means that they may try to engage with your brand at a rate you're not used to. To ensure a quick response to your leads, you can implement chatbots. Chatbots are a form of marketing automation that allows you to respond to basic questions your leads may have. Without chatbots, you may not have the ability to engage with all of your leads in a timely manner.
Automation allows you to automate repetitive tasks that take a lot of time to complete manually. For example, publishing content at specific times of the day during the week. You can use automation to schedule your content to be published automatically weeks ahead of time. Another example is email automation, which lets you send emails automatically based on trigger actions. The time your team saves on these tasks can be focused on more important marketing efforts.
Tips For Leveraging Marketing Automation Successfully
As you now realize, there are major benefits to using marketing automation, especially during COVID-19. However, the success of your marketing automation efforts depends on how you use the tools at your disposal. The following are a few tips to keep in mind that will help you use marketing automation effectively:
Don't overuse email automation
There's a temptation to use automation to ramp up your email messaging. While you do want to engage leads during the pandemic, you have to remember that everyone is doing the same thing. Don't try to take advantage of the pandemic as a marketing trend. If you're constantly sending emails to your audience, they may grow tired of you. Perform an audit to determine how often your audience actually wants to hear from you. And segment your email list so that when you do send automated emails, they'll be relevant.
Use automation to encourage online shopping
In-store visits are down for obvious reasons. Many stores aren't allowed to be open. Not to mention that customers aren't visiting stores nearly as often even if they are open. Because of this, consider creating automated campaigns that encourage offline shoppers to shop online. For example, you can target offline customers with a special online shopping reward program.
Take advantage of real-time data
Because of how new the pandemic environment is, new search trends are bound to emerge every day. Use data analysis and reporting to keep track of what customers are searching for and what pages they're visiting. Use your data to adjust your marketing efforts whenever appropriate to make the most of your budget.
Implement Marketing Automation Solutions Today
COVID-19 has everyone on edge. The pandemic is causing significant business disruptions as well. While it may not be business as normal, you can still have an impact if you can adjust your marketing efforts accordingly. As a result of social distancing and state-wide lockdown, now is the time to engage with leads and to nurture them. You'll find that your ability to do so will dramatically improve through the use of marketing automation. By successfully leveraging marketing automation tools like HubSpot, you can save time, maximize your marketing budget, and continue to build your brand reputation.
The landscape of the Internet is ever changing and Nicole has the energy and aptitude to keep Stevens & Tate Marketing out in front of the pack. She leads an enthusiastic team in strategic planning, development, search engine marketing, online promotions and advertising for the web.
https://stevens-tate.com/wp-content/uploads/Professional_Services_Marketing_Automation2.jpg
483
724
Nicole Wagner
https://stevens-tate.com/wp-content/uploads/STLogo-websml-biggerAM.png
Nicole Wagner
2020-08-04 11:23:22
2020-07-30 11:25:22
Marketing Automation Benefits During Covid-19