Utilize Marketing Audiences on Pinterest Today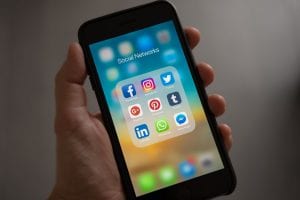 Pinterest is a valuable marketing tool, as 88% of pinners purchase something they have pinned, and 49% purchase 5 or more products they have pinned. Despite its effectiveness as a marketing tool, only 28% of marketers are already using Pinterest, so get ahead of the competition and start using this visual platform today.
Who's Using Pinterest?
Pinterest has over 335 million  worldwide users and 88 million users from the United States. With over 200 billion Pinterest pins and 4 billion boards, users save 2 million shopping pins on boards daily. 71% of Pinterest users are female. In the United states, 40% of dads use Pinterest, and 80% of moms. The median age of Pinterest users is 40, however most active "Pinners" are below 40 years old. Gen Z adults and millennials are the most dedicated users, however Gen X users increased daily use by 10% from 2018 to 2019.
Marketing on Pinterest: Homebuilding, Crafts, Senior Living, Real Estate, CPG, and more
Two thirds of pins represent brands and products, and 50% of users have made a purchase after seeing a promoted pin.  According to Mintel's February 2020 Arts and Crafts Consumer Report, Pinterest is largely used to spread creativity through DIY crafts, creating a valuable marketing opportunity for craft and home decorating companies. Pinterest is also a valuable tool for homebuilders to reach consumers through typing in keywords linked to related visual boards of ideas and products. Additionally, Pinterest is a marketing tool to promote services as well, such as Senior living facilities. A platform that provides a unique way to visually display information, Pinterest provides a way for your brand to share health and caregiver related articles, exercise routines for seniors, home health care products, images from your service's website, and even healthy recipes. As nearly 30% of Pinterest users have a 6-figure income, Pinterest is a  sufficient platform for real estate companies to reach their target audiences. In a study of 9 million consumers, consumer packaged goods (CPG) marketing research shows that Pinterest households were 29% more likely to try a new product within the first 10 months of launch than non-Pinner households, and the Pinner "trial date" was 40% higher in the first 30 days of launch than non-Pinners. Experts say the study shows that people on Pinterest are more likely to try new CPG products. Overall, 75% of Pinners say they are "very interested" in new products compared to 55% with the same level of interest on other digital platforms.
Click here to learn more about social media from our FREE Social Prospecting Workbook
The landscape of the Internet is ever changing and Nicole has the energy and aptitude to keep Stevens & Tate Marketing out in front of the pack. She leads an enthusiastic team in strategic planning, development, search engine marketing, online promotions and advertising for the web.
https://stevens-tate.com/wp-content/uploads/pexels-photo-267367.jpg
1500
2258
Nicole Wagner
https://stevens-tate.com/wp-content/uploads/STLogo-websml-biggerAM.png
Nicole Wagner
2020-08-06 14:41:16
2021-05-30 22:05:21
Utilize Marketing Audiences on Pinterest Today