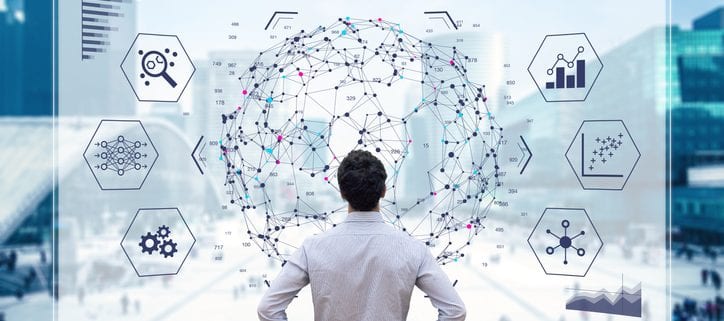 What's Trending in Marketing for August 2020
Staying current on marketing trends is especially important to assess whether your marketing efforts are harmonious with today's evolving world. We know the difficulty of keeping up with these trends given the abundance of information thrown at us every day. The following articles highlight current August 2020 marketing trends that we think are worth paying attention to:
Noteworthy Marketing News
In effort to combat the negative economic backlash of Covid-19, Hulu has created an opportunity for small businesses to use its platform. Hulu has recently launched a self-service advertisement program eligible for any company with a minimum ad budget as low as $500. The process is simple: a company creates and submits a 15-30 second creative video along with details on budget, date range, and an area to upload the ad to Hulu Ad Manager. Hulu approves or denies within 3 days. Brands also have the option to specify their target market by age, gender, genre and location. Hulu provides approved brands with a simple walk-through of set-up and launch. For this program, Hulu permits a maximum of one version of a creative video per campaign.
As part of its recent Enabling Dishonest Behavior Policy, Google Ads is banning any advertising for "spyware and surveillance technology" in both search and shopping starting August 11. Examples of services include fake passports, fake degrees or diplomas, drug test aids, exam or paper writing services, invalid reviews and clicks, and fake social media endorsements. Examples of unauthorized access includes hacking, cable-stealing, radar jamming technology, traffic signal changers, and phone/wiretapping. Google explains that its list is not exhaustive and only mentioned for example. Google exemplifies spyware as GPS trackers, cameras/recorders marketed for spying purposes, and software that monitors someone else's texts and phone calls, with the exception of parents tracking underage children. Violators on Google Ads will receive a 7-day warning.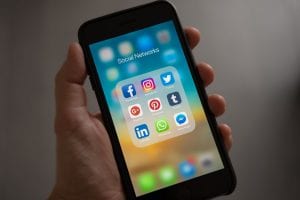 Twitter's ad revenues have fallen in the past years though daily active user rates have increased. However, Twitter's CFO Ned Segal is confident in the rebuilding process of Twitter's ad server. He expresses optimism for the future of advertisements on Twitter through the advantage the platform has for live events.  Snapchat reports a 17% increase in revenues. Though its audience is largely younger, Snapchat CEO Evan Spiegel found that the average number of users on the Discover page are in their thirties. Additionally, the platform has benefited from the increasing Facebook ad withdrawals. Twitter has also taken action against QAnon content, suspending thousands of accounts for sharing or associating with any "conspiracy theory-ridden content".
Improving your Marketing Program
Before a company can establish a solid marketing plan, it must be aware of the specific target markets or customer profiles it has the best chance to attract to its product or service. Creating a buyer persona is essential to effective attraction marketing. In order to perfect your approach in buyer persona launch, here are some common mistakes to avoid.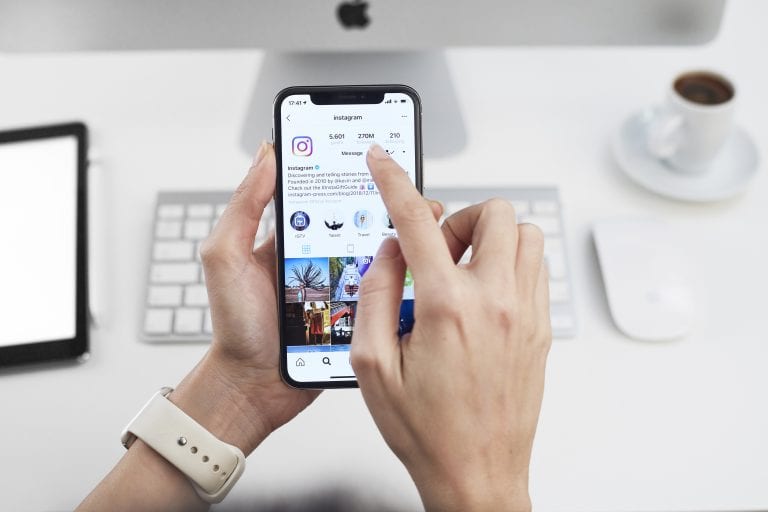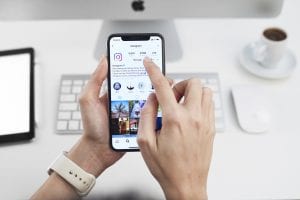 Looking for ways to boost your social media brand presence? Knowing how to increase brand engagement on Instagram, the latest and hippest social media platform app, is a great start. People are online all day due to working from home. Virtual shopping has risen due to restrictions and pandemic fears. As we have geared toward a more online world, your brand's presence on the web is more important now than ever. According to Forbes, 80% of Instagram users follow at least one business or brand, and 200 million users on Instagram visit business profiles daily. 70% of users turn to Instagram to look up a brand, and 60% learn about new products using Instagram. Now is the time to catch up with the competition that is already using these trends to their advantage.
Istanbul, Turkey – December 15, 2018: Person holding a brand new Apple iPhone X with Instagram profile on the screen. Instagram is an online mobile social networking service, launched in October 2010.
B2B marketing can be a challenging endeavor, especially if you don't have a clear cut marketing strategy in place. To have any hope of running a successful B2B marketing campaign, you'll need to establish what your goals are. Once you've done so, you should implement marketing strategies that will support those goals and help you achieve them. The following are five B2B marketing tips that you should use to help improve your marketing efforts.
Recent Marketing Reports, Updates, and Trends
According to a recent Marketing Land survey of 300 people, 3 out of 10 people responded that they anticipate attending in-person events in the first half of 2021. In another survey, 70% of respondents plan to attend solely online events until a Covid-19 vaccine emerges.
In March, E Marketer's Mobile Ad Spending Report forecasted that the pandemic would cause a 20% increase in mobile ad spending, but they have now updated this expectancy and reduced it to 4.8% growth. Among mobile advertising results, location-based advertising has suffered, and gaming and streaming video apps have done well. This year's lost growth in mobile ad spending will affect overall spending through at least 2024.
Positive news regarding the virus is 78% of small businesses report being able to survive 7 to 12 months or more with existing cash on hand, and 57% could last over a year. Restaurants suffered primarily, as there were over 133,000 business closures total and of the 26,000 Yelp restaurants that have been closed since March, 60% were now permanently closed. A majority of 92% of businesses report pivoting strategy in at least one way form the pandemic. The most common change was a creation of delivery channel, and 96% of businesses reported planning to keep some new services and channels post-pandemic, while 43% will maintain all changes. Find out more on Search Engine Land.
The landscape of the Internet is ever changing and Nicole has the energy and aptitude to keep Stevens & Tate Marketing out in front of the pack. She leads an enthusiastic team in strategic planning, development, search engine marketing, online promotions and advertising for the web.
https://stevens-tate.com/wp-content/uploads/Marketing_Trends2.jpg
483
724
Nicole Wagner
https://stevens-tate.com/wp-content/uploads/STLogo-websml-biggerAM.png
Nicole Wagner
2020-08-10 16:00:49
2022-07-12 11:22:28
What's Trending in Marketing for August 2020