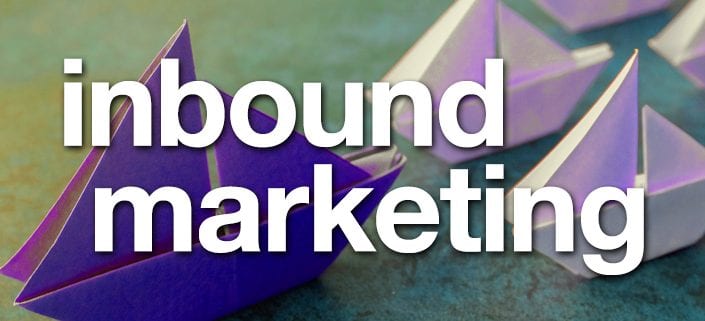 Everyone is familiar with traditional marketing. Traditional marketing includes TV commercials, radio ads, magazine ads, billboards, and more. While such marketing can still be very useful, it's not always a cost-effective option for smaller businesses. It's one of the reasons why most businesses have set up websites and social media pages (such as on Facebook). What you may not realize is that marketing your company online in such a way is known as "inbound marketing." You should also know that a lot more goes into inbound marketing strategies than just setting up a website.
What Is Inbound Marketing?
People often think of inbound marketing as being the same as online marketing. However, while online marketing is often a form of inbound, they are not the same. Inbound marketing refers to any marketing strategy with a focus on attracting an audience. Most traditional marketing strategies, such as TV commercials, directly engage an audience. This type of marketing is known as "outbound marketing."
How Is Inbound Different Than Outbound Marketing
Instead of directly engaging an audience, inbound marketing involves letting your audience come to you. To achieve this, you need to put yourself in a position to be found. For example, when someone does a Google search and finds your website on Google's SERP (search engine results page) and they visit your site as a result. This is a form of inbound marketing.
The Benefits Of Inbound Marketing Strategies
First of all, inbound marketing is the most affordable option for companies with a smaller budget. What's particularly beneficial about inbound marketing is that you can scale your efforts as you grow. It's also a more effective way to build your brand authority, thereby helping to increase your reputation while building a larger audience.
Inbound Marketing Is A Long-Term Strategy
In addition to being cost-effective and easier to scale, inbound marketing is also a long-term strategy. You'll rarely see significant results from your inbound marketing efforts the moment you implement them. But if you keep at it, you're much more likely to achieve long-term success. This differs from outbound marketing, which tends to be more short-term in its results.
5 Essential Inbound Marketing Tips
Hopefully, your business has a website or a social media page. Most small businesses, including mom and pop shops, at least have a Facebook page. This is a good start; however, you'll want to expand your inbound marketing efforts to increase your chances of success. The following are five essential inbound marketing strategies that you should adopt:
1. Create Attention-Grabbing Content
To attract people to your business, you need to have something of value to offer.  Because of this, you need to create content. Content is the reason people use the Internet, whether they are doing research, looking for help, or seeking entertainment. By creating website content, you put yourself in a position to be found. The content you create can continue to attract new leads over the long run. However, not just any content will do. You need to develop content that's relevant to your business and that provides value to your target audience.
Creating high-quality content is the first step. However, you need to promote it to attract as many potential customers as possible. Social channels are arguably the best way to promote new content since billions of people use social media. By posting content on social media, you will generate awareness of that content to your followers. Additionally, you will have a chance of attracting more leads if your followers share your content.
3. Set Up A Blog
The blog is one of the most effective ways to generate and organize content. By setting up a blog, you create a dedicated section on your site where you can publish new content. Your audience will know that they can continue to visit your blog to view new content in the future. As such, a blog also makes it easier to nurture your leads and maintain your audience.
4. Monitor Social Media And Website Analytics
You're going to have a difficult time determining the success of your inbound marketing efforts if you can't judge their performance. Fortunately, there are tons of website and social media analytics tools that you can use. By tracking various KPIs, you can identify what inbound efforts are performing well and which ones are doing poorly. This data can help guide your future marketing efforts.
5. Use SEO For Your Headlines
Search engine optimization makes it easier for Google to identify what your content is about and how engaging it is. It factors these things into ranking content. The better your content ranks, the more organic traffic you're likely to receive through Google's search engine. As such, make sure that you optimize your content's headlines using strong, relevant keywords.
Develop an Inbound Marketing Strategy Today
As beneficial and cost-effective as inbound marketing can be, it's important to understand that it's not superior to outbound marketing. Inbound marketing is just a different type of marketing strategy than outbound. The best approach is to use both inbound and outbound marketing strategies that work with each other. Either way, you'll want to make sure that you use the right inbound marketing strategies to get the most out of your inbound marketing efforts.
The landscape of the Internet is ever changing and Nicole has the energy and aptitude to keep Stevens & Tate Marketing out in front of the pack. She leads an enthusiastic team in strategic planning, development, search engine marketing, online promotions and advertising for the web.
https://stevens-tate.com/wp-content/uploads/Inbound_Marketing.jpg
705
705
Nicole Wagner
https://stevens-tate.com/wp-content/uploads/STLogo-websml-biggerAM.png
Nicole Wagner
2020-07-27 11:30:50
2021-04-19 07:14:06
Developing Inbound Marketing Strategies For Your Business