As you may already know, Facebook Ads can be a very effective advertising platform, especially when you consider its overall cost-effectiveness (it's a pay-per-click advertising platform, after all) and the ability to target audiences based on a variety of criteria (from demographics to location to interests and more). Facebook Ads has a lot of features that you'll want to take advantage of, including their Facebook Video Ads feature. The following are six Facebook Video Ads best practices that you should be sure to implement:
1. Get Your Message Across Immediately
Don't just assume that your viewers will stick around until the end of your video ads. According to Microsoft, around 19 percent of online viewers lose interest in video content after 10 seconds. Keeping this in mind, it's a good idea to get to the point as quickly as possible so that your viewers know why they are watching. Try to get your message across in the first ten seconds.
2. Optimize Videos For Lack Of Sound
A lot of people watch videos with their sound off. You want your videos to not only get the message across even if they're silent, but to engage the viewer to the point that they will turn the sound on. To optimize for the lack of sound, show captions, add text overlay, and be sure to use powerful, moving images.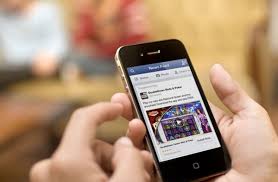 3. Keep Mobile Videos Short
Although some viewers may be more willing to watch a longer video ad on their desktops, this is not so for mobile users. Mobile users are often on the go, which means that they're not going to have the patience to watch a video that's minutes long. Try to keep videos under 15 seconds long to help ensure that mobile users actually watch your whole video.
4. Customize Thumbnail Images
Many Facebook users will turn off autoplay on videos. However, just because some people won't see your video ads play automatically doesn't mean that they won't watch them. You need to spark their interest by choosing a thumbnail image, which is a static image representing your video. Facebook will provide a number of options of still images that it pulls from your video ad. However, you're not limited to these options–you can also upload a custom thumbnail instead. Make sure the image you use is of high quality and that it's relevant to your ad.
5. Test Your Video Ads
To make sure your Facebook Video Ads perform to the best of their ability, perform A/B testing. You can create several versions of your video ads through Facebook by changing the creative, the placement, the product set, optimization events, and the audience. Test your ads for three to 14 days to get the most accurate results. Use the results to optimize your video ads so, thereby increasing their chances of performing successfully.
6. Analyze Performance
Make sure to analyze your video ads as you run them. The data you collect should help you when it comes to creating future video ads. For example, track which video ads had the highest levels of engagement, what times of the day your audience engaged with your videos, how many viewers visited your landing page after viewing a video ad, which videos were watched from beginning to end, and more.
Considering how effective video marketing is in general, you should be sure to take advantage of Facebook's Video Ad feature. These are six Facebook Video Ads best practices that you should be sure to take note of before launching a video ad campaign on Facebook.
Mark Beebe oversees all current clients. His secondary focus is leading the creative with original thinkers who provide innovative processes and insightful answers for clients' marketing needs. His 30+ years has garnered the team to over 50+ national and international awards. As a partner, Mark, looks for unusual solutions to bring smart results and metrics to your bottom line.
https://stevens-tate.com/wp-content/uploads/iStock-989440724.jpg
857
1224
Mark Beebe
https://stevens-tate.com/wp-content/uploads/STLogo-websml-biggerAM.png
Mark Beebe
2019-03-30 00:00:00
2021-05-30 22:24:45
6 Best Practices For Using Facebook Video Ads