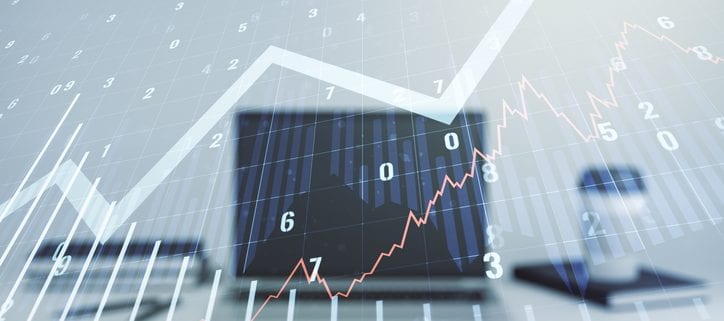 Having a successful website is becoming increasingly important over the years. You could say it's taken on even greater importance during COVID-19 when people have more time to spend online than ever before. As such, more and more companies are investing in their web design. If you don't keep your website competitive, you could end up losing potential leads and customers as a result. With that in mind, a website redesign may be in order. An effective website redesign can help strengthen your brand, increase brand awareness, and help generate more leads and sales. The following are a few website redesign tips to keep in mind for this year:
1. Re-evaluate Your Buyer Personas
Understanding your target audience is key to running a successful website. If you don't know your audience, it will become increasingly difficult to attract and convert leads, not to mention close sales. After all, how can you create relevant content if you don't know who you're creating it for? With that in mind, developing buyer personas is crucial; however, if you haven't revisited your buyer personas for a while, it may be time to do so. Target audiences can change over time, especially if your brand has undergone changes as well. As such, before embarking on a website redesign, be sure to re-evaluate your buyer personas.
2. Keep Producing High-Quality Content
The success of your website will always depend on the quality of your content. This will never change. We recommend analyzing the content on your existing site to determine how effective it has been. Use performance metrics to identify content that has performed well and content that has performed poorly. Using this information, you can improve your website's content strategy moving forwards. Additionally, consider scrapping old content that's no longer relevant and repurposing older content into newer content (for instance, converting a listicle into a Slideshare). Finally, check out the competition to see what types of content are performing well for them and to learn from their mistakes so you don't have to make them.
3. Make navigation simple
Although the majority of your audience will likely be quite internet-literate at this point in time, they are also much less patient. As such, while they may be able to find what they are looking for even if your website navigation isn't great, it's going to annoy them. You need to make navigation as simple as possible so that they have no issues exploring your website. If they become frustrated due to poor navigation (due to a lack of internal links, a lack of a search feature, or a cluttered navigation menu), they'll be more likely to leave.
4. Use a visual design that eliminates eye strain
A more minimalist approach will help make your website easy on the eyes. However, those aren't the only visual elements that affect your visitors' eyes. Choose colors that are calming and comfortable. Bright, bold colors may pop, but they can cause users to strain in an attempt to view your content (for example, bright yellow backgrounds with red text font is an obvious no-no). Additionally, choose typography that is easy to scan. Anything too fancy and it can become more difficult to read than it should be.
5. Ensure high-end performance
One of the biggest problems an outdated web design tends to have is with its technical performance. If pages are taking too long to load, if links aren't working properly, or if forms are refusing to submit, you have an issue. Technical problems can not only affect your search rankings in the long run, they can also hurt the user experience of your website. Not to mention that you'd lose valuable leads as a result. It's one of the main reasons why a routine redesign is required. Additionally, if you're not using a responsive design yet, be sure to implement one so that your site is mobile-friendly.
6. Optimize your website for SEO
Finally, optimizing for SEO continues to be important, even in 2021. The days when you could simply throw a few select keywords into your content are long gone — SEO is a full-blown strategy that requires both on-site and off-site coordination. Not only will you need a technically sound website, but you'll also need to make sure you have a comprehensive site map, internal and external links on each page, backlinks to authoritative webpages, social media links, comment pages, properly optimized landing pages, and much more.
If it's been a while since you redesigned your website, then the odds are it's time for an update. An outdated design may result in technical issues, an outdated aesthetic, and a lack of user-friendly features, all of which diminish your company's credibility and authority among new visitors. By using these tips to plan a website redesign in 2021, you will boost your chances of increasing leads and sales.
Becoming a part of the conversation in today's evolving social world is not only a smart marketing tactic, it's absolutely essential. It increases awareness of your brand, builds relationships, facilitates outside interaction, allows you to stay connected with your customers and leverage brand advocates, promotes your content online, and so much more. But how does it fit into an Inbound Marketing strategy?
Read more
https://stevens-tate.com/wp-content/uploads/2016/04/social-media-campaigns-for-attracting-prospects.jpg
436
857
Nicole Wagner
https://stevens-tate.com/wp-content/uploads/STLogo-websml-biggerAM.png
Nicole Wagner
2021-07-23 13:10:31
2021-07-23 23:10:01
Social Media Campaigns for Attracting Prospects and Generating Leads

Millennials are the largest generation in the workforce today and they're taking on important leadership and decision-making roles. In fact, nearly half of all B2B researchers are Millennials.
As a group, Millennials change jobs much more frequently than previous generations. So every six months, you may find yourself having to reintroduce your brand to a whole new group of buyers.
How do you convey your brand's core values and competitive advantages in the best light to reach this younger generation of buyers?
In order to connect your brand with today's prospects and customers, make storytelling a part of your content creation and messaging. Effective storytelling can help share your brand's values with Millennials in a meaningful way.
Stories Are Memorable
A good story creates lasting impressions of your brand. Stories distinguish your brand from the competition, and consumers are going to remember emotion, characters, and conflict from a story longer than they will remember facts about your product or service.
To put it simply, if you tell a good story that emphasizes who your brand is and what your brand believes in, people will remember it.
Stories Are Easy To Understand
Brand stories are effective, because they inform in a format that readers already know and understand. Stories are made up of three basic components: beginning, middle and end. When developing a brand story, think about those components in terms of the past, present and the future. The past highlights the challenge or the problem that your brand set out to solve. The present showcases how you solve that challenge. And the future demonstrates your success and suggests continuation of that success moving forward.
Click here to learn all there is to know about telling your brand's story.
Stories Create Trust
Millennials are more likely to connect with a brand when they believe in that brand's core values. When Millennials are researching a purchase, they are looking at dozens of different companies, each time wondering, "Why should I buy from you?" If you engage those buyers, and answer that question with a story that is built around your core values, then you've built an emotional connection and the trust of that customer. 
Stories Show Your Brand's Personality
Is your brand fun and quirky? Serious? Hip? Thought provoking? Innovative? Intellectual? Dedicated? Whatever it is, your story should reflect that.
Your story should highlight your personality and showcase what is different and unique about your brand. It should demonstrate your values and what motivates and inspires you. This will bring your brand to life and create a human element that allows customers to develop an emotional connection to your brand.
Stories Are Sharable
Strong brand stories will spread through social media. Enhancing your story with visuals and videos will expand the reach of your story and make it even easier for others to share.
Current research shows that 62 percent of Millennials are more likely to buy if a brand engages them online. Sharing your brand story will help build relationships between your brand and the growing group of Millennial buyers.
https://stevens-tate.com/wp-content/uploads/2016/02/brand-story1.jpg
467
831
Dan Gartlan
https://stevens-tate.com/wp-content/uploads/STLogo-websml-biggerAM.png
Dan Gartlan
2021-07-19 11:20:47
2021-07-23 22:57:54
Using Your Brand Story To Reach Millennials In Business
Despite some claims that email is dead, it is still a highly effective way for marketers to connect with consumers. It is an integral part of inbound marketing as well as attraction marketing, and is a great way to send nurture leads throughout the buying process. Here are a few email best practices that will help nurture your leads.
Segmentation
The segmentation of your contacts database will help define your audience into categories. If you are unfamiliar with buyer personas, read about them here, as they will be extremely useful in segmenting your contacts. Segmenting be done in terms of geographic location, company type, role within that company, behavior, marketing intelligence, or any other category that could be valuable to your company. Use segmenting to your advantage by targeting those different groups with useful content based on their specific needs.
https://stevens-tate.com/wp-content/uploads/2016/07/email-marketing.jpg
416
830
Nicole Wagner
https://stevens-tate.com/wp-content/uploads/STLogo-websml-biggerAM.png
Nicole Wagner
2021-07-16 09:24:21
2021-07-24 03:03:02
How To Nurture Your Leads With Email Marketing
https://stevens-tate.com/wp-content/uploads/Professional_Services_Marketing_Automation2.jpg
483
724
Terry Becker
https://stevens-tate.com/wp-content/uploads/STLogo-websml-biggerAM.png
Terry Becker
2021-03-22 14:49:09
2021-04-15 07:18:15
How a Website Redesign Can Keep You Competitive in 2021