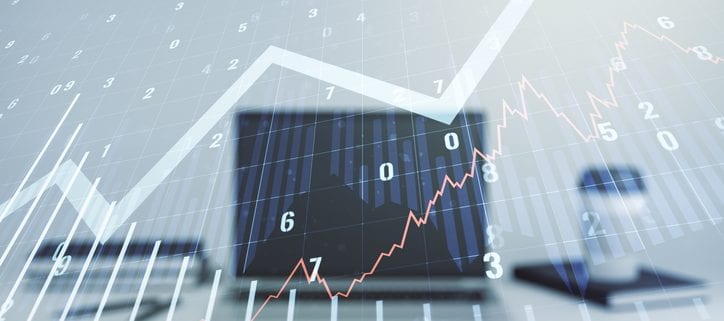 Having a successful website is becoming increasingly important over the years. You could say it's taken on even greater importance during COVID-19 when people have more time to spend online than ever before. As such, more and more companies are investing in their web design. If you don't keep your website competitive, you could end up losing potential leads and customers as a result. With that in mind, a website redesign may be in order. An effective website redesign can help strengthen your brand, increase brand awareness, and help generate more leads and sales. The following are a few website redesign tips to keep in mind for this year:
1. Re-evaluate Your Buyer Personas
Understanding your target audience is key to running a successful website. If you don't know your audience, it will become increasingly difficult to attract and convert leads, not to mention close sales. After all, how can you create relevant content if you don't know who you're creating it for? With that in mind, developing buyer personas is crucial; however, if you haven't revisited your buyer personas for a while, it may be time to do so. Target audiences can change over time, especially if your brand has undergone changes as well. As such, before embarking on a website redesign, be sure to re-evaluate your buyer personas.
2. Keep Producing High-Quality Content
The success of your website will always depend on the quality of your content. This will never change. We recommend analyzing the content on your existing site to determine how effective it has been. Use performance metrics to identify content that has performed well and content that has performed poorly. Using this information, you can improve your website's content strategy moving forwards. Additionally, consider scrapping old content that's no longer relevant and repurposing older content into newer content (for instance, converting a listicle into a Slideshare). Finally, check out the competition to see what types of content are performing well for them and to learn from their mistakes so you don't have to make them.
3. Make navigation simple
Although the majority of your audience will likely be quite internet-literate at this point in time, they are also much less patient. As such, while they may be able to find what they are looking for even if your website navigation isn't great, it's going to annoy them. You need to make navigation as simple as possible so that they have no issues exploring your website. If they become frustrated due to poor navigation (due to a lack of internal links, a lack of a search feature, or a cluttered navigation menu), they'll be more likely to leave.
4. Use a visual design that eliminates eye strain
A more minimalist approach will help make your website easy on the eyes. However, those aren't the only visual elements that affect your visitors' eyes. Choose colors that are calming and comfortable. Bright, bold colors may pop, but they can cause users to strain in an attempt to view your content (for example, bright yellow backgrounds with red text font is an obvious no-no). Additionally, choose typography that is easy to scan. Anything too fancy and it can become more difficult to read than it should be.
5. Ensure high-end performance
One of the biggest problems an outdated web design tends to have is with its technical performance. If pages are taking too long to load, if links aren't working properly, or if forms are refusing to submit, you have an issue. Technical problems can not only affect your search rankings in the long run, they can also hurt the user experience of your website. Not to mention that you'd lose valuable leads as a result. It's one of the main reasons why a routine redesign is required. Additionally, if you're not using a responsive design yet, be sure to implement one so that your site is mobile-friendly.
6. Optimize your website for SEO
Finally, optimizing for SEO continues to be important, even in 2021. The days when you could simply throw a few select keywords into your content are long gone — SEO is a full-blown strategy that requires both on-site and off-site coordination. Not only will you need a technically sound website, but you'll also need to make sure you have a comprehensive site map, internal and external links on each page, backlinks to authoritative webpages, social media links, comment pages, properly optimized landing pages, and much more.
If it's been a while since you redesigned your website, then the odds are it's time for an update. An outdated design may result in technical issues, an outdated aesthetic, and a lack of user-friendly features, all of which diminish your company's credibility and authority among new visitors. By using these tips to plan a website redesign in 2021, you will boost your chances of increasing leads and sales.

Ask any business, big or small, and they'll tell you how important digital marketing is to their overall marketing strategy. When it comes to digital marketing strategies, most prioritize social media, SEO, and email marketing. While these strategies can be very effective, it's critical that you don't dismiss the importance of maintaining a digital marketing blog. For many businesses, their blog isn't nearly as big of a priority as other digital marketing elements. However, a digital marketing blog has an enormous impact on the overall success of your digital marketing efforts. In fact, a successful blog can have a huge impact on how effective your SEO and social media strategies are.
Why Maintaining A Digital Marketing Blog Is So Important
The following are some of the reasons why you should maintain a blog on your website:
Keep new content organized – Digital marketing requires regular content generation to be effective. A blog allows you to publish and organize all of your content in one place, making it easy for leads to find information that they're looking for. Leads will also know where to go to find new content, keeping leads engaged.
Educate and nurture your leads – A regularly updated blog allows you to continually educate new leads and to nurture them through the buyer's journey. The more informed your leads are, the more prepared they will be to make a purchasing decision in the near future.
Generate website traffic – Having a blog makes it easier to improve your website's SEO. When you routinely publish relevant, highly optimized content on your blog, you'll end up boosting web traffic. As a result, you'll bring in more new potential leads.
Build brand authority – A blog full of high-quality content will help position your brand as an authority within your industry. The more you build your authority, the more brand trust you'll create. It will also help you build your audience on social media as followers will be more likely to share your blog content with others.
Tips For Maintaining A Successful Digital Marketing Blog
Now that you have a better understanding of why a blog is so vital to your overall digital marketing strategy, the following are a few tips to help you build and maintain a successful blog:
Know who your audience is – If you don't know who your target audience is, then you won't be able to create and publish content that's relevant. Two of the main goals of a content strategy are to build authority and attract new leads. Neither will occur without an understanding of who your audience is. Develop your buyer personas so that you know who your blog is for.
Perform content research – Once you know who your audience is, you can figure out what kind of information they're looking for. Do research on trending topics that are relevant to your audience. You should also look at the blogs of various competitors to see what type of content they're publishing.
Publish new blog content regularly – To maintain your audience, you need to publish new content on a regular basis. This means posting new content to your blog on the same days of the week, at the same times. Doing so ensures that your audience knows exactly when to visit your blog for new content, thereby helping keep your brand at the top of mind.
Monitor the performance of your blog – Use analytics tools to track how your blog posts are doing. You can learn a lot about your blog content this way. For instance, what types of content get the most views, engagement, click-throughs, and conversions. This data is invaluable when it comes to adjusting your content strategy for success.
Keep Your Blog in the Front of Your Audiences Eyes
Publish different types of content

.

– Make sure you vary the type of content you post so that you keep things fresh. In addition to written content, create and post infographics, SlideShares, and videos
Keep your content interesting – It's okay to post promotional content to your blog once in a while (such as a product announcement or a sale announcement), but it's better to stick to educational content so that your blog doesn't feel like a giant advertisement. However, this doesn't mean your content should be purely informative. Your content should also be entertaining to keep your audience's interest.
Optimize your blog for SEO – Proper optimization through the use of high-quality internal and external links and relevant keywords will improve your chances of ranking. By ranking well, you'll attract more traffic through Google and other search engines.
Promote your blog – Don't rely solely on SEO to attract an audience. Promote new blog content by posting links in your email newsletters and on social media. You can even use PPC ads to promote specific blog posts you want to showcase.
Building and maintaining a blog is essential to a successful digital marketing strategy. Be sure to use these eight tips to maintain a successful digital marketing blog on your website.
https://stevens-tate.com/wp-content/uploads/iStock-1136732930.jpg
1414
2121
Nicole Wagner
https://stevens-tate.com/wp-content/uploads/STLogo-websml-biggerAM.png
Nicole Wagner
2021-04-16 09:36:06
2021-04-14 09:36:48
Marketing Blog tips to Supplement your Digital Strategy
Email marketing has been a popular strategy for decades, and there's no sign of it slowing down as an effective marketing tactic. However, as a B2B business, successful B2B email marketing can be challenging. When it comes to B2C email marketing, many companies simply use it to promote new products or to advertise special promotions. This won't work with B2B marketing. Additionally, because most companies do embrace email marketing, you're going to have to work a little harder to stand out from the competition and engage your leads. With that in mind, the following are a few B2B email marketing tips:
Focus On Educational Content
Long-term relationships are much more important for B2B businesses than B2C businesses (although you can't discount their importance to B2C companies either). As such, the bulk of your email content should focus on providing your leads with information that is useful to them. The more informed they are about the problems you solve or about the industry you're in, the more comfortable they will be making a buying decision down the line. Not to mention that you'll position yourself as a brand authority that they can trust.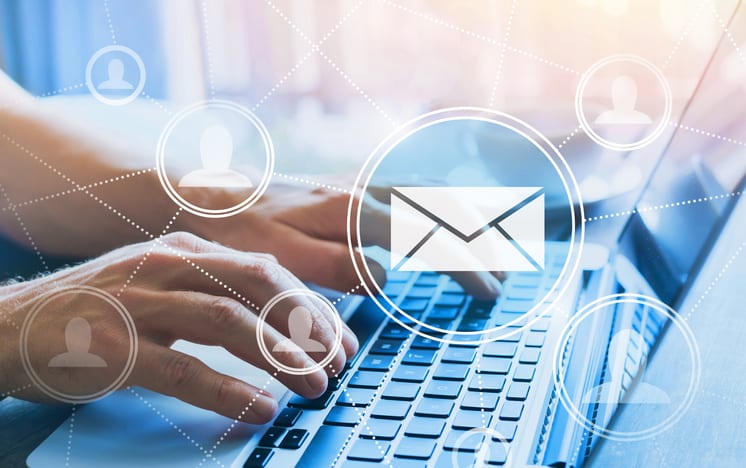 Personalize Your Emails
Don't make the mistake of assuming email personalization starts and stops with addressing the lead by name. Personalization goes way beyond that. Use the information you have on your subscribers (gained from opt-in forms, questionnaires, purchase history, and more) to segment them into different lists. You can then target specific subscribers using content that is relevant to each list. Doing so will increase the chances of engagement and will make it easier to nurture your leads.
Use Automation
As mentioned, automation can be used to segment your email list to ensure that your email content is personalized. However, automation can be used in a variety of ways to further boost engagement. For instance, you can set up email triggers based on actions your subscribers take. When they download something from your site, make a purchase, or sign up for a webinar via one of your emails, it will trigger a relevant email to be sent right after the action was taken.
You can schedule emails using automation to be sent at specific times and on specific days. This allows you to reach your users based on when they are most active on their email accounts.
Embrace Drip Email Campaigns
Email drip campaigns consist of a chain of emails designed to follow one another in a specific order and on a scheduled timeline. Usually, a drip campaign will consist of around five emails sent at 3 to 5-day intervals. They are effective because they build on one another, thereby ensuring relevance and generating more engagement. Drip campaigns are designed to welcome new leads, educate them, and finally to encourage a purchase.
Don't Spam Your Subscribers
Even if you're not sending overly promotional emails, you don't want to overdo it. Your emails may be chock-full of useful and informative content, but if your recipients are receiving it on a daily basis, they're going to start ignoring you. When that happens, it will be more difficult to reach them with content that they would actually find helpful. Some subscribers may even unsubscribe, resulting in lost leads.
Re-Engage Inactive Subscribers
Every once in a while, take the time to identify subscribers who haven't engaged with your emails for some time. Don't just assume that they are a lost cause. While some may have lost interest, others may simply have forgotten about your brand. Send out re-engagement emails that give these subscribers a reason to re-engage with you. Such emails can include polls and surveys, which can help you identify why they became unengaged in the first place. You can also use special offers based on their purchase history to generate interest in your business again.
Market Your Email Subscriptions
For your B2B email marketing campaign to be successful, you need to have leads to actually email content to. Besides having email subscription forms on your website, you should actively promote your email subscriptions on your blog and on social media. You can even gate some of your long-form content (such as ebooks and whitepapers), requiring leads to sign up to your email list in return for access to your content.
B2B email marketing can be an incredibly effective way to engage and nurture leads. Make sure to keep these 7 tips in mind for a successful email marketing camp
https://stevens-tate.com/wp-content/uploads/3-Reasons-Email-Campaigns-Remain-The-Best-Marketing-Tool.jpg
812
1292
Dan Gartlan
https://stevens-tate.com/wp-content/uploads/STLogo-websml-biggerAM.png
Dan Gartlan
2021-04-14 08:55:27
2021-04-14 08:59:21
How to Incorporate Email Marketing into B2B Campaigns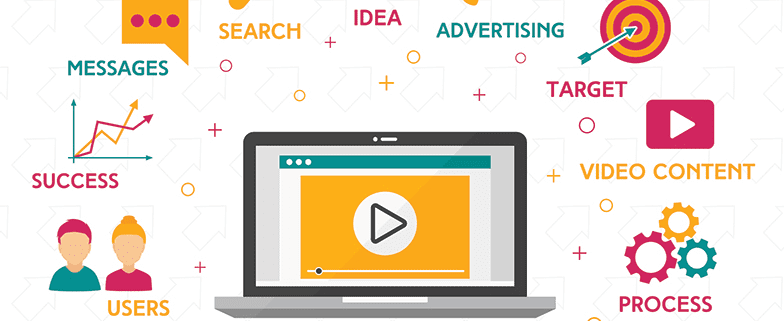 Year after year, video marketing grows in importance. Video has never been easier to consume for Americans, especially when considering the increasing quality of smartphones and tablets. Video is also the easiest way for people to absorb information. Additionally, according to a prediction by Zenith Media, the average person will spend around 100 minutes a day watching videos in 2021. The pandemic certainly had an impact on these numbers as well. People have more time on their hands to watch video content, especially those who have switched to a work-at-home environment. Because of this increase in video consumption, a video marketing strategy is an absolute must. The following are some of the different types of marketing videos that you should consider producing this year.
1. Educational videos
Educational videos should be used to help inform your audience about a particular subject. No video marketing strategy will be successful without them. This is because the more informed your audience is, the more confident they will be in making a purchasing decision down the road. Educational videos provide them with the knowledge they need to understand your business and the solutions you offer. There are several types of educational videos, including:
Demo videos – Videos that demonstrate how your product or service is used.
Explainer videos – Videos that showcase why your product or service is needed.
How-to videos – Videos that provide step-by-step instructions on how to do a specific task.
Animated videos – Animated videos are a fantastic way to deliver information in an entertaining way, whether they're explainer videos or how-to videos.
2. Interview videos
Interviews are an excellent way to provide detailed information about certain subjects to your audience while also providing a personality to engage with. You can film interviews with both employees and upper management as well as experts that are relevant to your industry. What's great about interview videos is that they are incredibly easy to produce.
3. Event videos
Certain events, like industry tradeshows, conferences, fundraisers, and round table discussions, can reveal a wealth of information. Film these events and edit them into event videos for your audience to enjoy.
4. Case study and testimonial videos
These types of videos focus on customers and their experiences using your product or service. Not only can you use them as social proof that your products or services work, but they make it easier to build trust with your audience. Potential customers are much more likely to relate to and believe what previous customers have said, after all. Using case studies and testimonial videos, you give customers the chance to explain what their challenges were and how your product or service solved those challenges.
5. Behind-the-scenes videos
A big part of creating a successful brand identity is presenting your company as being relatable. You don't want your audience to think of you as a big faceless corporation, after all. Creating videos that depict your company behind the scenes is a great way to do this. It shows that there's a human element behind the business. There are tons of ways to go about creating behind-the-scenes videos. A video of the day-in-the-life of the typical employee or a video of the manufacturing process of a product are great examples.
These are five different types of marketing videos you should consider creating in 2021. As you develop your video marketing strategy, remember that the quality of your content matters — and so does the audience that you're creating it for. Always keep viewers in mind to ensure that your video marketing efforts are relevant.
https://stevens-tate.com/wp-content/uploads/video-marketing-1.png
500
784
Terry Becker
https://stevens-tate.com/wp-content/uploads/STLogo-websml-biggerAM.png
Terry Becker
2021-04-11 10:05:29
2021-04-13 10:24:45
Types Of Marketing Videos You Should Use
https://stevens-tate.com/wp-content/uploads/Professional_Services_Marketing_Automation2.jpg
483
724
Terry Becker
https://stevens-tate.com/wp-content/uploads/STLogo-websml-biggerAM.png
Terry Becker
2021-03-22 14:49:09
2021-04-15 07:18:15
How a Website Redesign Can Keep You Competitive in 2021