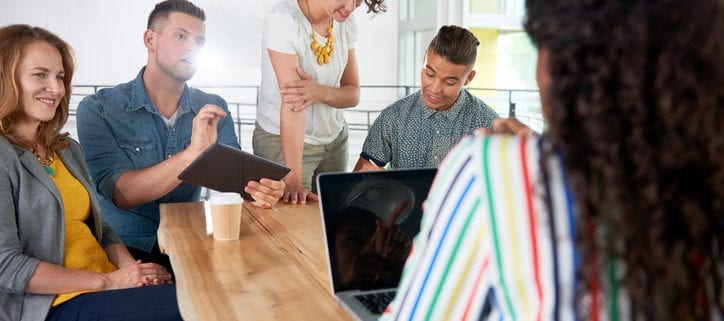 Marketing your business is critical to not just achieving growth, but to simply surviving. If you're a small to mid-sized company, then marketing is absolutely essential to generating awareness of your business. However, effective marketing can be very challenging without experience, not to mention that it can be very time consuming as well. Businesses that attempt to develop marketing strategies on their own often find themselves stretched thin. As a result, they have little time to focus on their core business. Because of this, you should strongly consider hiring a marketing agency.
Reasons To Hire A Marketing Agency
For many, hiring a marketing agency requires some convincing. After all, some businesses believe that paying for marketing services is an unnecessary expenditure. However, working with a marketing agency can be incredibly beneficial. The following are a few key reasons that a reputable marketing agency is worth the cost:
Cheaper than an in-house team
Marketing a business not only takes a lot of work, it takes a lot of specializedwork. Marketing teams typically consist of a marketing coordinator, a marketing director, a social media manager, a content strategist, a marketing manager, and more. The cost of hiring these positions full-time is rarely something that smaller businesses can afford. When you hire a marketing agency, you pay a set fee. This set fee provides you with access to all of the marketing specialists you need.
Scale as your company grows
As your company grows, it will become increasingly difficult to scale your marketing efforts. The bigger your company gets, the more time and effort you will need to dedicate to your marketing. A marketing agency like STEVENS & TATE MARKETING will be able to keep up with your growing marketing needs.
Take advantage of marketing expertise
When you work with a marketing agency, you'll have access to a team of experts with vast experience. They will know what works and what doesn't. They will also work closely with you to tailor a marketing strategy that suits your needs. Inexperienced companies that don't use an agency often end up developing a marketing strategy through trial and error. Relying on trial and error to improve your marketing efforts is not cost-effective.
Have access to the latest marketing tools
Marketing agencies invest in all of the latest marketing tools and technology. Smaller companies can rarely afford these tools on their own. Fortunately, marketing agencies will use all of their high-end marketing tools when working with you.
How To Choose The Right Marketing Agency
Not all marketing agencies are of the same quality. Nor do they all offer the same services or charge the same fees. As such, hiring the right marketing agency can be difficult. The following are some tips to help you choose a marketing agency that will fit your unique needs:
You're not going to know if the agency can offer what you need if you don't have a marketing goal in mind. You need to figure out exactly what you're trying to achieve. For example, maybe you want to build a successful website or you're trying to increase your leads. Ask the agency how they'll go about helping you achieve your specific goal.
Find out about their services
Some marketing agencies specialize in specific services, such as SEO. Others offer more broad services, such as digital marketing. Find out what services they offer to determine if they are a good fit for your company's needs.
Speak with the agency's current clients. A reputable marketing agency should have no trouble providing you with references. You should also ask how many existing clients they currently have and for how long they've had them. The longer the clients have been with them, the more you can assume that they must be doing a good job. High client turnover is usually a bad sign.
Good references don't always indicate good work. Take a look at the marketing strategies that were implemented for previous clients. Look at their websites, their social presence, their content, and more. If you don't think they're of high quality, then that's a big red flag.
Look for a good cultural fit
You need a marketing agency that's willing to work with you to tailor a strategy to meet your needs. To achieve this, your team has to get along with their team. A good cultural fit is essential. When speaking with an agency, pay attention to how well they communicate with you. You should also get along well with them. Finally, try to find an agency that shares the same values as your company.
Begin Working With A Marketing Agency Today
At first glance, handling your own marketing efforts might seem more cost-effective. However, that's simply not the case. Not only are you likely to save money long-term, but your marketing strategy is more likely to succeed if you work with a reputable marketing agency. With that in mind, you should strongly consider hiring a marketing agency to oversee your company's marketing strategy.
https://stevens-tate.com/wp-content/uploads/marketing-agency1.jpg
483
724
Nicole Wagner
https://stevens-tate.com/wp-content/uploads/STLogo-websml-biggerAM.png
Nicole Wagner
2023-07-25 17:30:55
2023-08-01 04:37:44
Why Hiring a Marketing Agency Would Benefit your Company