More and more people are using mobile devices, such as smartphones and tablets, to surf the web. At this point in time, more people are using their mobile devices to perform searches than they're using computers. Roughly 60 percent of organic search engine visits occur on mobile devices in the U.S., according to Statista. This means that if you have a website, then you should consider optimizing it for mobile use. In fact, not having a mobile optimized site could actually be detrimental to your marketing efforts.
What is a Mobile Optimized Website?
You need to understand the differences between a mobile friendly site and a mobile optimized site. A mobile friendly website accurately displays on smaller screens. It usually appears as a smaller version, although it may not always work perfectly on touchscreen tablets. It should, however, still be functional. Mobile friendly websites also have features such as text-based phone numbers or email addresses that can trigger direct calls or email messages via mobile devices or slideshows and image rotators that function without Flash support.
While a mobile friendly site helps ensure your site functions on mobile devices, mobile optimization goes a step further. A mobile optimized site reformats itself for mobile devices. It not only makes sure to properly display on smaller screens, but also makes the site much easier to navigate. It reformats content, displays larger navigation buttons and optimizes images according to screen size.
The Benefits of a Mobile Optimized Website
Responsive design helps ensure the mobile optimization of your website. This tends to cost more to develop, but it ensures the mobile optimization of every aspect of your website. This will provide significant benefits over the long run. The following benefits result from a mobile optimized website:
Improve your user experience
User experience is essential. If you don't provide a good user experience, visitors will leave and they won't return. The mobile experience is much different from the computer experience. Visitors need to be able to read your web pages with ease, click links without zooming in, and navigate your site on a smaller screen. Without mobile optimization, users often struggle to read or navigate websites on mobile devices.
Improve website speed
When you optimize your website to meet mobile standards, then your website should load quickly. Websites that aren't properly optimized for mobile often take a while to load, especially when they use Flash elements. Mobile users simply aren't going to spend time on your site if they can't get your pages to load. By improving the speed of your site, you're more likely to keep visitors on your site for longer periods.
Increase user engagement
A mobile optimized website increases the likelihood of engaging your visitors. This is because visitors will spend more time on your site navigating through content. They will also be able to interact with your site, whether it be by liking content, clicking on CTAs, or even contributing to your comment sections.
Learn more about mobile with these 6 Mobile Marketing Tips
Increase average time on site
When you provide a good user experience to mobile users, they will end up spending more time on your website. The longer they spend on your site, the more likely they are to convert or return again later.
Improve your mobile SEO
A few years ago, your mobile SEO wouldn't affect your regular SEO. However, due to how many mobile users there are now, Google has begun factoring a website's mobile SEO into their regular SEO. This means that if you don't have a website that's optimized for mobile use, it will actually hurt your SEO.
Attract more local customers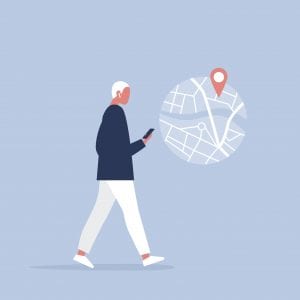 Mobile SEO is extremely important to local SEO. Many people will perform search queries on the go when they are looking for a specific business. These people want to buy. If they are near your physical location and they find your website while doing a mobile search, they're more likely to drop in and make a purchase. Poor mobile SEO will translate to poor local SEO, thereby potentially hurting your ability to attract local customers.
Grow Your Business With Mobile Optimization
Considering how many people use mobile devices to perform search queries and explore the web, the importance of a mobile optimized website can't be overstated. If you do not optimize your website design for mobile use, you risk losing a significant part of your target audience.
Terry offers over 15 years experience providing web, video design/production and print, as well as marketing and advertising. Battle-tested with regard to client needs. Diversity and understanding in skill set, constant exploration of new technologies, and a passion for personal education. Proven competence and knowledge in the entertainment, healthcare, beauty, sports and real estate industries.
https://stevens-tate.com/wp-content/uploads/mobile-optimized-website.jpg
1365
2048
Terry Becker
https://stevens-tate.com/wp-content/uploads/STLogo-websml-biggerAM.png
Terry Becker
2019-12-20 08:00:08
2021-04-05 06:22:19
The Importance of Having a Mobile Optimized Website