The Differences Between MQL vs SQL
One of the biggest challenges businesses face is the lack of communication between their marketing teams and their sales teams. It's not uncommon for a marketing team to use a variety of strategies to convert a lead and then move on to the next one, assuming sales will pick up where they left off. However, not all leads are the same. Some leads need to be nurtured further and aren't ready to be engaged. Without any kind of communication with marketing, your sales team is more likely to engage leads that aren't ready to make a purchase yet while missing out on leads that are. This is why identifying leads as MQL (marketing qualified leads) or SQL (sales qualified leads) is important. But how exactly do you determine whether a lead is an MQL vs SQL?
The Difference Between MQL vs SQL
Not all leads are of high quality. Just because someone is visiting your website doesn't necessarily mean that they are a good prospect. You won't want your sales team wasting time trying to engage with someone who might only have a passing curiosity in your products or services. That's why you'll want your marketing team to identify leads who are MQLs. An MQL is a lead that has been identified as someone who is likely going to become a customer, which means that they have value to your business.
Similar Article: Why 'Star Wars' Is Really About Sales & Marketing Qualified Leads
However, just because they are likely to become a customer does not mean your sales team should engage just yet. They are likely still in the beginning stages of their buyer's journey and are still doing research on their own. Trying to close a sale at this point may push them away. It's only once the lead has taken actions that indicate that they are likely going to make a purchase that they become an SQL. It's once they are an SQL that your sales team can engage with them.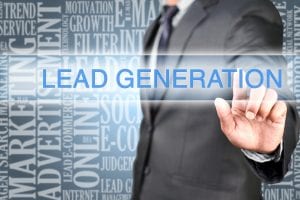 Determining MQL vs SQL
The most effective way to label leads as MQL or SQL is through the use of a lead scoring software. Lead scoring software allows you to designate points based on certain qualifications. For example, you can assign a point for downloading an eBook or watching a video on your site. It's not just specific actions that you can assign points to either. You can assign qualifying points based on demographic information, company information, social engagement, and email engagement as well. You can even assign negative points. For example, if you're a local business and the lead fills out a form that indicates they live outside of the country, then negative points can be assigned. This ensures they don't get mislabeled as an MQL.
You will need to determine at what point total a lead becomes an MQL and an SQL. This will require input from both your marketing and sales teams. As to how to decide on how many points to assign to certain qualifications, you'll need to make use of your analytics. For example, you might find that leads who download a specific whitepaper are more likely to go on and make a purchase. As a result, you'll want to assign more points to this action.
Knowing where your leads are in their buyer's journey is essential to knowing when to engage with them. As a result, using lead scoring to identify your leads as MQLs and SQLs will help to increase your sales team's success rate. However, in order for your lead scoring system to be effective, your marketing team and sales team are going to have to work together.
Dan Gartlan helps companies of all kinds drive their business initiatives and achieve their goals with strategic marketing programs that deliver results. As President of Stevens & Tate Marketing, he has over 20 years experience across various industries, and continues to share his expertise to build brands nationwide.
https://stevens-tate.com/wp-content/uploads/iStock-645387072_rev-e1514495440699.jpg
534
800
Dan Gartlan
https://stevens-tate.com/wp-content/uploads/STLogo-websml-biggerAM.png
Dan Gartlan
2019-08-22 08:00:00
2019-06-20 14:54:58
The Differences Between MQL vs SQL