Running a business is difficult, no matter how big or small it is. To successfully maintain and grow a business, you need to retain existing customers as well as reach new ones. As such, a good marketing strategy is essential to the success of any business. Marketing helps you communicate with your target audience, build relationships, and generate leads. But how you market your business will make all the difference in the world. learning the future of inbound marketing is important for a good marketing strategy.
In this day and age, almost every business has an inbound marketing strategy. Inbound marketing is extremely cost-effective, making it an ideal strategy for startups and smaller businesses. However, inbound marketing is constantly evolving. What worked today may not work tomorrow.
As such, to ensure that your inbound marketing strategy remains effective, it's wise to stay on top of the latest trends. This way, you can adjust your marketing efforts as needed.
What is Inbound Marketing?
When it comes to marketing, there are two primary methodologies: outbound marketing and inbound marketing. Outbound marketing is the more traditional approach that involves actively reaching out to customers. Common outbound strategies include TV and radio advertising, cold calling, and email blasts.
In contrast, inbound marketing is a methodology that focuses on attracting visitors or customers to your company through organic channels. Basically, instead of finding new customers, you're putting your business in a position to be found by them instead.
The Future of Inbound Marketing
The landscape of inbound marketing is always changing. As new platforms and technologies emerge, new ways of reaching and engaging with customers have to be developed. With that in mind, the following are some of the current inbound marketing trends you should know about:
Influencer marketing
Influencer marketing involves building relationships with people who have a large following on social media. These influencers can help you reach a much bigger audience. Although new social media platforms are constantly popping up, there will always be influencers on every channel.
To be successful with influencer marketing, you need to choose the right influencers to work with. Look for influencers who have a genuine interest in your brand and who have an engaged following. If your business focuses on a niche industry, consider building relationships with micro-influencers. Micro-influencers are individuals with smaller followings who typically have more engaged audiences.
Customer data
Data is essential in the world of marketing. The more data you have, the better insights you can gain into your target audience. This, in turn, allows you to create more targeted and effective marketing campaigns.
To collect data, you need to have some sort of tracking system in place. This could be something as simple as using Google Analytics to track website visitors. Or it could be using a CRM system to track leads.
Analyze your data regularly and look for patterns and trends that can help you better understand your customers. Additionally, the insights you gain from your data can help you make more informed marketing decisions.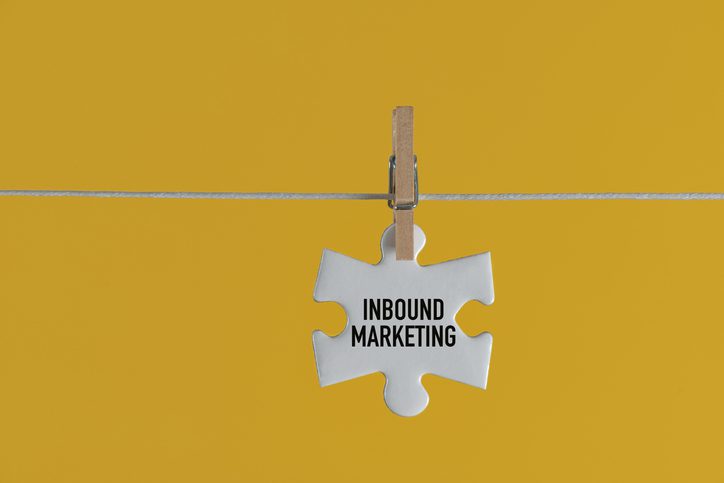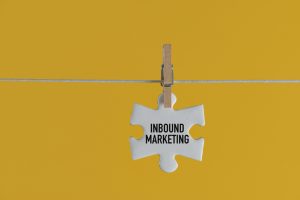 Check out: Why Inbound Marketing Solutions Are Integral To Your Success
A more personalized buyer journey
Customers expect a personalized experience from businesses. As such, you need to focus on creating a smooth buyer journey. It should be a seamless experience from the moment they learn about your company to the moment they make a purchase.
One way to improve the customer experience is to create more targeted content. Segment your audience and create content that appeals to their specific needs. Doing so can make the buyer journey more relevant and enjoyable for them.
Another way to improve the customer experience is to make sure your website is easy to use and navigate. Build a well-designed website that is mobile-friendly and user-friendly. You should also consider implementing chatbots or live chat features so customers can easily get in touch with you.
Content clusters
Content is the backbone of any successful inbound marketing strategy. However, simply producing great content is not enough. You also need to make sure that your content is properly structured and organized by using content clusters.
A content cluster is a group of related pieces of content focused around a specific topic. Content clusters are designed to help improve your website's search engine optimization (SEO). They also make it easier for your audience to find the information they're looking for.
To create a content cluster, start by identifying a topic that you want to write about. Then, create your pillar content (such as an article or blog post) that covers this topic in depth. Once you have your pillar content, develop supporting content that all relate back to the pillar content.
Content clusters will improve your SEO and make it easier for your audience to read or view your content. Not to mention, it will make it easier for your audience to understand your message.
Interactive content
This is a type of content that requires the audience to participate in some way. Interactive content can include anything from quizzes and polls to games and augmented reality (AR) experiences.
There are two main benefits to creating interactive content. First, it helps keep your audience engaged and interested in your content. Second, it allows you to collect data about your audience's preferences and interests. This data can be extremely valuable in helping you better understand your audience. Not to mention that this data can be used to create even more targeted content.
Stay Informed About The Future of Inbound Marketing
Inbound marketing is a constantly changing field. With that in mind, these are some of the trends that are shaping the future of inbound marketing. By keeping up with the latest trends, you can stay one step ahead of the competition.
https://stevens-tate.com/wp-content/uploads/iStock-1289790023-scaled.jpg
1365
2048
Nicole Wagner
https://stevens-tate.com/wp-content/uploads/STLogo-websml-biggerAM.png
Nicole Wagner
2022-07-20 08:00:07
2022-11-17 03:15:35
How can you keep up with the future of inbound marketing?